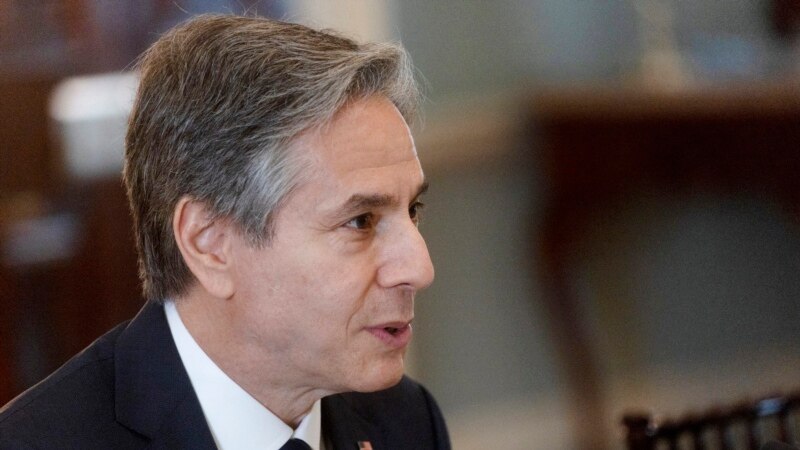 As long as there is a war in Ukraine, the United States will stand by the people of that country and strive to ensure that Ukrainians have all the effective defenses they need. This was stated by US Secretary of State Anthony Blinken at a joint press conference in Washington with NATO head Jens Stoltenberg.
As Blinken said, the United States still does not rule out that the military conflict in Ukraine will last "many months." "Tomorrow there might not be a war if Russia chose to end the aggression, but so far we do not see any signs of this," Blinken said.
Senior officials of the US administration confirmed to reporters a day earlier that Washington would send HIMARS highly mobile artillery missile systems to Kyiv as part of the next, 11th security assistance package. As officials noted, the complexes will be equipped with ammunition that will allow the Ukrainian military to launch missiles at a distance of up to 80 km, broadcast by CNN.
President Joe Biden wrote in an earlier op-ed for The New York Times that the United States would provide Ukraine with a limited number of "more advanced missile systems" that would "allow it to hit key battlefield targets with greater accuracy" in its war with Russia. At the same time, according to Biden, the United States will not encourage or allow Ukraine to "strike outside its borders," which could lead to an escalation of the war.
Anthony Blinken Wednesday press conference in Washington noted that the Ukrainians assured the American side that they would not use the advanced missile systems provided by the United States to hit targets in Russia.
NATO Secretary General Jens Stoltenberg, in turn, said during a visit to the United States that Russian President Vladimir Putin has not achieved the strategic goals that he set in Ukraine. "Instead, he got NATO expansion at his borders," Stoltenberg said.
Before the invasion of Ukraine at the end of February, the Russian leadership indicated that it considered one of the main threats to national security the further expansion of NATO to the east, and in particular, the possible membership of Ukraine in the North Atlantic Alliance.
After the start of the Russian invasion of Ukrainian territory, Finland and Sweden, which for many years remained neutral in the military sphere, announced their intention to join NATO. Countries have already applied for membership in the organization. The Western allies expect to complete the process of their entry in a short time.