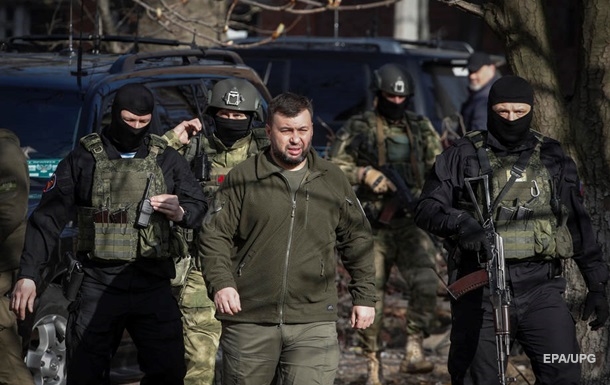 APU liquidated a high-ranking militant?
Some media say that Pushilin was injured, others deny this. Perild.com collected all the information.
On Wednesday, information appeared in the information field about the wounding of the leader of the so-called "DPR" Alexander Pushilin. Russian propaganda media, citing the so-called "Head of the Ministry of Health of the DPR" and Pushilin himself, deny that he was wounded.

Where did the information come from
In the middle of the day on June 1, Advisor to the Mayor of Mariupol, Petr Andryushchenko, reported on his Telegram channel that the leader of the "DPR" Pushilin and the head of the occupation administration of Mariupol Konstantin Ivashchenko were giving a tour of the ruins of the Mariupol Drama Theater to the Governor of St. Petersburg Alexander Belov.
Almost at the same time, the RIA Melitopol edition in its Telegram channel reported that, according to unconfirmed information, Pushilin was wounded in Liman, and all the videos that are now being published with him are "canned", that is, they were recorded earlier and are issued for live broadcast or a recent entry.
Later, information about Pushilin's injury was spread by the adviser to the head, Anton Gerashchenko. He specified that as a result of the shelling, 72 Kadyrovites were injured and Pushilin was wounded, who was carrying a representative of the occupation authorities to Liman.
Pushilin's injury was confirmed on his Telegram channel by another adviser to the head of the Ministry of Internal Affairs of Ukraine, Vyacheslav Andrusiv. "I confirm that Pushilin was wounded in Liman. It is a pity that he was only wounded, "he wrote.

Russians deny
The Russian propaganda agency TASS in its Telegram channel wrote with reference to the "Head of the Ministry of Health of the DPR" that this "official" has no information about Pushilin's injury. TASS does not mention his name, but the website of the "Ministry of Health of the DPR" indicates that it is led by a certain Alexander Oprishchenko.
Later, this propaganda agency reported that Pushilin himself allegedly denied the information about his injury, without providing, however, any photo or video confirming this statement.
Another Russian propaganda outlet, Russia Today, allegedly quotes Pushilin: "It's all right. The governor of St. Petersburg and I were in Mariupol today. There was a signing of twinning between Mariupol and St. Petersburg, we feel quite good with Alexander Dmitrievich Beglov."