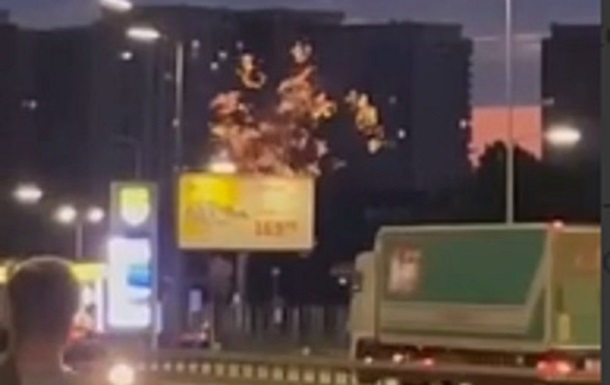 Photo: frame from video
Fireworks in Kyiv
Unidentified people staged a fireworks display near the residential area of ​​Osokorki. Eyewitnesses are sure that firework lovers will soon be found
In Kyiv on the evening of Sunday, June 5, unidentified people set off fireworks. It should be noted that at the time of the incident there was no air raid warning, while the residents of the city were frightened. This is reported by local Telegram channels.
The incident occurred in the residential area of ​​Osokorki. It is not clear who and why so frightened the residents of the city, but we are sure that firework lovers will soon be found, as it was recently in Odessa.
It should be noted that President of Ukraine Volodymyr Zelensky instructed the Cabinet of Ministers to consider the possibility of banning firecrackers and fireworks during martial law. In his response to the relevant petition, it is said that the use of firecrackers, fireworks and other pyrotechnics under martial law provokes stress and discomfort among Ukrainians, and also partly poses a threat to their life and health.
Zelensky also supported the idea to regulate the use of pyrotechnics during martial law at the legislative level. He stressed that the solution of such issues belongs to the sphere of activity of the National Police.
"Considering the above, the electronic petition has been sent to the Cabinet of Ministers of Ukraine with a request to consider it in accordance with the requirements of the current legislation and take the necessary response measures," the president added.
Recall that on Friday, June 3, unidentified people set off fireworks during an air raid in Odessa.

News from Perild.com in Telegram. Subscribe to our channel