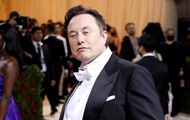 According to him, Twitter Inc. violates their merger agreement by not honoring his demands to provide information about spam and fake accounts, adding another twist to a takeover saga marked by the billionaire's serial outbursts. Shares fell about 5% on the morning of June 6 in New York.
Musk believes Twitter is "actively resisting" and "violating its rights to information" by refusing to disclose information, according to revised securities filings on Monday. Last month, Musk said he would not proceed with his $44 billion takeover of Twitter unless the social media giant could prove that bots make up less than 5% of its users, the company said in public documents. The billionaire has calculated that fake accounts make up at least 20% of all users.
Twitter CEO Parag Agrawal publicly argued with Musk on Twitter about bots. Agrawal said the company has reviewers looking at thousands of accounts to determine the prevalence of bots, but added that he could not share more details due to privacy concerns.
"Unfortunately, we do not believe that this particular assessment can be done externally, given the urgent need to use both public and private information," Agrawal wrote in May.
Twitter did not immediately respond to a request for comment.
"Twitter's latest offer to simply provide more information about the company's own testing methodologies, whether in the form of written submissions or oral explanations, is tantamount to denying Mr. Musk's requests for data. Twitter's attempt to characterize it differently is just an attempt to confuse and confuse the issue. G Musk has made it clear that he does not consider the company's weak testing methodology to be adequate, so he should conduct his own analysis. The data he requested is necessary to do so," reads the document, which was addressed to Twitter legal counsel Vijay Gadda.
Musk believes that the company's resistance to provide additional information is "a clear material breach of Twitter's obligations under the merger agreement, and Mr. Musk reserves all rights arising therefrom, including his right not to complete the transaction and his right to terminate the merger agreement." .
Twitter's board said it plans to enforce the terms of the merger, saying the deal is in the best interest of all shareholders.
The proposed takeover includes a one billion dollar fee for each side, but Musk can't just walk away paying that amount.
The merger agreement includes a specific performance clause that allows Twitter to force Musk to complete the deal, according to the deal statement. This could mean that if the deal goes to court, the social network could receive an order obliging Musk to complete the merger, rather than receive monetary compensation for any violations of it.

News from Perild.com in Telegram. Subscribe to our channel