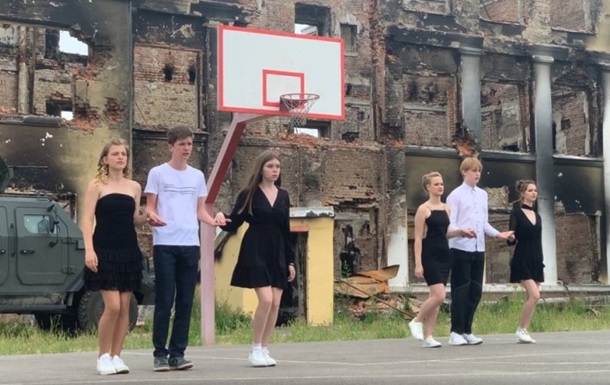 Photo: Frame from video
In Kharkov, graduates danced a waltz in front of the ruins of their school
About a third of the class took part in the dance, the rest of the students are outside the city.
In Kharkiv, 11th grade graduates danced a waltz in front of the ruins of their school No. 134, where there were fierce battles with Russian troops, Public reports.
It is known that on February 27, about 30 occupiers broke in there, who were neutralized by the Armed Forces of Ukraine.
Soldiers from the "Kraken" unit also came to congratulate the graduates, who fired the school in battle.
"The Russian occupiers entrenched themselves here and tried to make Kharkov destroyed, but we, together with other units, have now rejected the Russian army 20 km from the city. We will rebuild Kharkov, we will definitely win, and we will have peace and a new life after the war," the defenders said.
Recall that as a result of the shelling of Kharkov, nine people were killed, including a father with a five-month-old child. The body of the baby was not immediately found – it was on the visor of the house. The blast wave tore the baby out of his father's arms and threw him aside. Another 19 people were injured.

Russia hit Kharkiv after Zelensky's arrival

News from Perild.com in Telegram. Subscribe to our channel