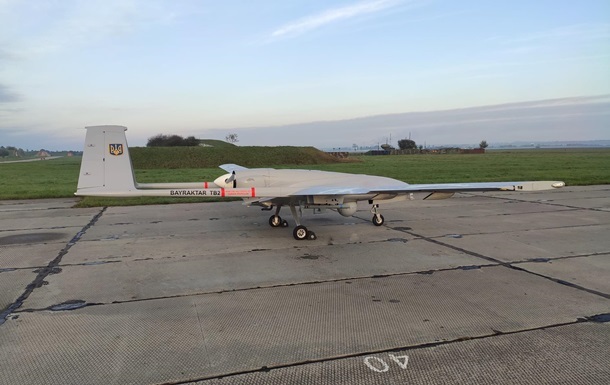 Photo: Ministry of Defense of Ukraine
Bayraktar TB2 drones have four ammo hardpoints
The new Bozok adjustable glide bomb is designed to increase the capabilities of the Bayraktar TB2 UAV.
Turkish Bayraktar TB2 drones, which are actively used by the Ukrainian army against Russian aggressors, have received a new powerful ammunition – the Bozok guided glide bomb. Mass production has already begun Daily Sabah.
It is indicated that this high-precision munition is aimed at a target by a laser beam, has a penetrating warhead of increased power and a range of more than 15 kilometers.
The development of the bomb was led by the Institute for Research and Development of the Defense Industry (SAGE) under the Council for Scientific and Technical Research of Turkey. The integration of this ammunition into the armament of other Turkish drones is not excluded.
As you know, Bayraktar TB2 drones have four suspension points – two per wing – and can carry up to four ammunition specially designed for drones – gliding bombs with a laser targeting system: MAM-L and MAM-C, developed by Roketsan.
According to the developer, MAM-L can be equipped with three types of warheads, warhead weight – 8-10 kg. The weight of the ammunition is 22 kg, length – 1 meter, diameter – 160 mm. Range – 8 km.
The MAM-C gliding munition is smaller and can carry two types of warheads. The weight of the MAM-C ammunition is 6.5 kg, length – 970 mm, diameter – 70 mm. Range – 8 km.
It was previously reported that most drone operators in the Armed Forces of Ukraine are computer gamers. The skills and experience of guys in video games come in very handy in controlling attack drones.

News from Perild.com in Telegram. Subscribe to our channel