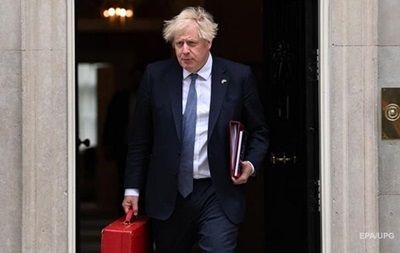 Johnson was included in the Cossack register "for the courageous hertz with the malevolent forces of Muscovy", and according to the old custom, he is given a different surname – Chuprina.
The Cossack community in Chernihiv recorded British Prime Minister Boris Johnson in the register of Ukrainian Cossacks. He was named as Boris Chuprina. About this Ukrainian radio Chernihiv wave said the head of the Cossack community, deputy general director of the Chernihiv Regional Historical Museum named after Tarnovsky Andrey Lesovoy.
"This decision is our voice in gratitude, respect and recognition to this outstanding person who woke up, raised the whole of Europe, the whole world to the defense of Ukraine. According to the old Ukrainian Cossack customs, such a person was entered in the register of Cossacks. This decision will go to the historical museum together with a picture-image of the Cossack Chuprina. We donate it to the Chernihiv Regional Historical Museum, and the second original, the same one, will be presented to the Prime Minister. The authors of the picture are Yury Kutilov and Daria Dobryakova," Lesovoy said.
According to him, about 20 people worked on the image in the picture.
In the picture, the Briton is depicted as a Cossack Mamai, who sits between the Catherine Church and Big Ben.
Lesovoy added that every Ukrainian used to recognize himself in the image of the Cossack Mamai, and the nickname Chuprin "like the hairstyle of the British prime minister himself, emphasizes Johnson's freedom-loving character."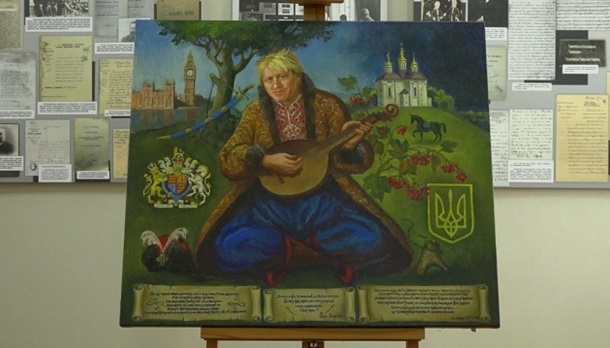 Photo: ukrinform.ru
Chuprina's painting
Recall that Johnson actively supports Ukraine after the start of the Russian invasion of the country. He even proposed to Ukrainian President Volodymyr Zelensky to create a European alliance against Russia. The proposed model of the European Commonwealth would include the UK as the leader of the organization and countries such as Ukraine, Poland, Estonia, Latvia and Lithuania, and possibly Turkey at a later stage.

Johnson remains UK prime minister – BBC

News from Perild.com in Telegram. Subscribe to our channel