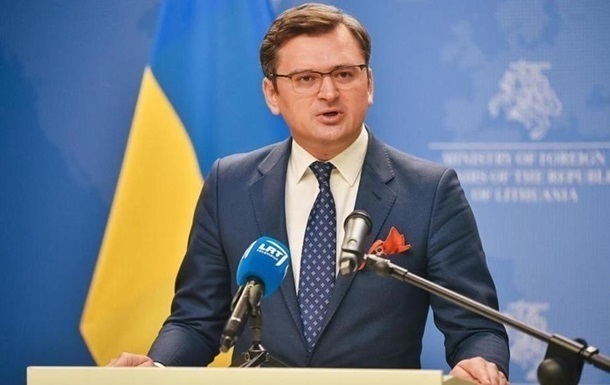 Photo: Ministry of Foreign Affairs of Ukraine
Ukraine proposes to continue imposing sanctions against Russia
Last week, the EU formally approved a sixth round of sanctions against Russia, and Ukraine is already proposing a seventh.
Ukraine has submitted proposals to the European Union on the seventh package of sanctions against Russia, Foreign Minister Dmitry Kuleba said on Wednesday, June 8.
"Today I signed a letter to the EU and the EU countries with proposals on what kind of sanctions Ukraine sees next … considering that Russia is still aiming to fight, it seems, to the last Russian in Ukraine and continues to throw its soldiers into battle in the Donbass , sanctions pressure must be increased," he said.
Ukraine insists on the adoption of new sanctions as soon as possible.
"We based this letter on the proposals of the Yermak-McFaul group in three areas. The first is new sectoral sanctions in the fields of energy, finance and trade. The second is a roadmap for new personal sanctions against Russian oligarchs, high-ranking officials and heads of state enterprises. Third – these are closed already identified loopholes for bypassing and evading sanctions," Kuleba said.
According to him, the task of the world now is very simple – "to kill Russian exports."
On June 3, the European Union officially published the sixth package of sanctions against the Russian Federation with a partial oil embargo. There is no talk about the seventh package of sanctions in Brussels yet.

News from Perild.com in Telegram. Subscribe to our channel