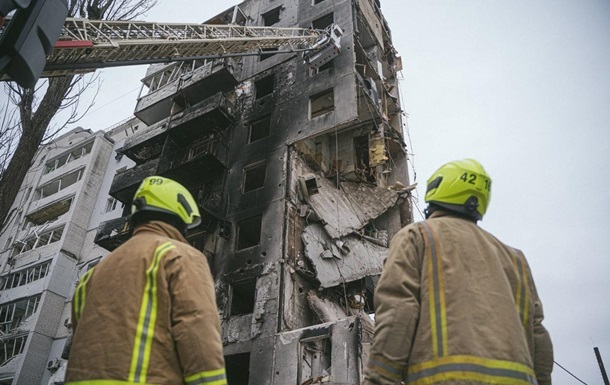 Photo: State Emergency Service
Thousands of Ukrainians lost all property because of the war
Within Ukraine, legal mechanisms have already been created to seize the assets of Russia and persons associated with it, Denis Malyuska noted.

Citizens of Ukraine will receive compensation for destroyed or damaged property from assets taken from Russia. This was stated by the Minister of Justice Denis Malyuska, informs press service of the Cabinet of Ministers on Wednesday, June 8.
According to him, perhaps the only way for Ukraine to open access to Russian assets abroad is the conclusion of an international treaty. Because in each case, the key issue is that in Europe or the United States, a simple seizure of property would violate the property right, the protection of which is the foundation of these countries, or the immunity of the sovereign state of Russia could be applied.
Inside our Ukraine, as the minister noted, legal mechanisms for taking away the assets of Russia and persons associated with it have already been created. However, there are some problems in this matter.
"We, as part of the European community, must work according to European standards, including the protection of private property. We understand that as soon as we take them away from significant Russian assets, appeals will begin in international courts, European arbitrations, and the European Court on human rights. And in these cases, each of our steps will be evaluated not from the point of view of national legislation, but international, "explains the Minister of Justice.
At the same time, according to Malyuska, at the national level, the relevant mechanisms have already been created and are working. Even the first withdrawals of assets related to such companies as Sberbank and Prominvestbank have already taken place.
Earlier it was reported that the citizens of Ukraine have already filed 135,000 applications for damaged and destroyed property during Russia's military aggression in Ukraine. As of early May, the total area of ​​damaged housing is 9.4 million square meters.
The maximum compensation for destroyed or damaged housing during Russia's armed aggression against Ukraine was also named.

News from Perild.com in Telegram. Subscribe to our channel