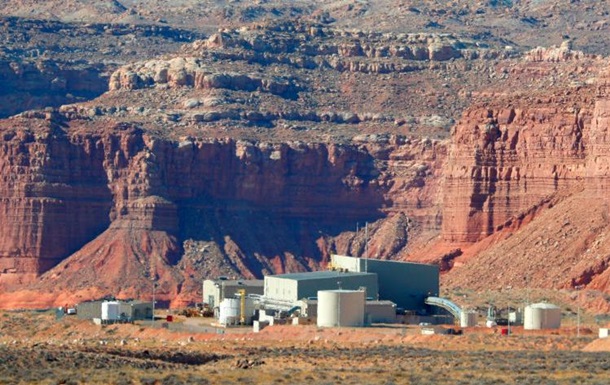 Photo: Getty Images
Uranium plant in Utah
The White House has drawn up a $4.3 billion plan that requires congressional approval. The money will be used to purchase nuclear fuel from American manufacturers.
The administration of US President Joe Biden has developed a plan to purchase enriched uranium from local producers for $ 4.3 billion, which will eliminate Russian nuclear fuel. This was announced on June 7 by the agency Bloomberg with reference to sources.
It is noted that representatives of the Department of Energy met with key representatives of Congress and said that such funding is urgently needed. Any interruption in the supply of enriched Russian uranium could disrupt commercial nuclear reactors, they said.
The funds, which require the approval of legislators, are planned to be directed to the creation of facilities for enriching uranium in the United States, so that as a result the federal government can buy it from local producers.
"However, it will not be easy for the US to start a domestic uranium industry. There is only one commercial enrichment facility left in the country – a plant in New Mexico owned by Urenco Ltd., a British-German-Dutch consortium," the agency stressed.
According to Bloomberg, the negotiations with congressmen took place against the backdrop of the White House considering the possibility of imposing sanctions on the import of enriched uranium from Russia as another restriction in response to the invasion of Ukraine.
At the same time, the US administration is exploring the prospect that Russia could stop imports.
The Russian Federation accounted for 16.5% of the uranium imported into the US in 2020 and 23% of the enriched uranium needed to operate US commercial nuclear reactors.