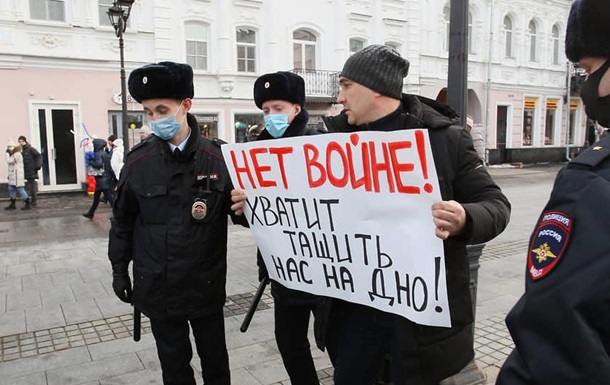 Photo: kommersant.ru
Protests in Russia
In recent months, Russians most often complain about the work of military enlistment offices, as well as conscription and contract service.
In Russia, the number of complaints to the Presidential Administration against the Ministry of Defense of the Russian Federation has sharply increased. From January to April, more than a million complaints came in, more than at any other time in the past six years. On Thursday, June 9, the publication reports Important Stories.
It is noted that most of the complaints against the Ministry of Defense were received in April – 624 thousand. This is more than the previous three months combined.
According to the publication, Russians are most concerned about the work of the military registration and enlistment offices – this was complained to the president in April 83.5 thousand times. Next on the list are conscription service (78.9 thousand), contract service (75.6 thousand), payments to contract soldiers (67.7 thousand), use of the RF Armed Forces abroad (55.7 thousand), payments to veterans (41, 7 thousand), search for prisoners and missing persons (41.7 thousand).
At the same time, according to the publication's calculations, the Ministry of Defense is very reluctant to respond to claims: since 2016, the Russian defense department has responded satisfactorily to an average of only three percent of them.
Former edition of Novaya Gazeta. Europe reported that Muscovites of military age complained about police raids with the delivery of detainees to military registration and enlistment offices and with the requirement to undergo a medical examination. Human rights activists note that forced delivery to the military registration and enlistment offices and forced medical examinations are illegal.
Earlier it was reported that conscripts from the cruiser Moscow in the Russian Federation are called dead as a result of the "catastrophe".
Correspondence from the chat of the military of the Russian Federation was published on the network

News from Perild.com in Telegram. Subscribe to our channel