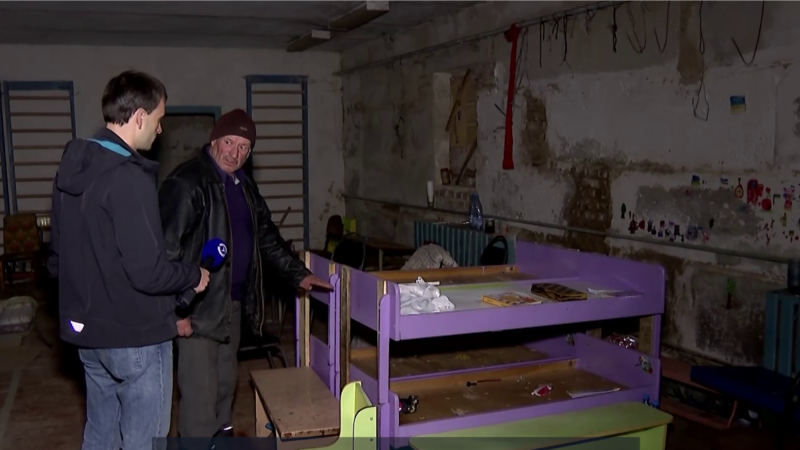 Prosecutor General of Ukraine Irina Venediktova accused nine military men from Tuva of killing civilians in the village of Yagodnoye, Chernihiv region. Their names are called on your facebook.
All the military from the list serve in the Russian unit No. 55115. According to the Prosecutor General, they are involved in the torture and murder of civilians.
"They drove the residents of Yagodny out of their hiding places. People were forced to undress in the street in the cold, they were looking for patriotic tattoos and military underwear. Cell phones were confiscated from the villagers, threatening that if they were found hidden, then every fifth man would be executed," Venediktova said.
According to her, in March, Russian soldiers rounded up about 300 residents of the village of Yagodnoye, including 77 children, into the basement of a school. According to the Prosecutor General of Ukraine, for twenty days they were used as human shields.
"The youngest captive was one and a half months old, the oldest – 93 years old. They were forcibly kept in inhuman conditions: tightness and closeness, complete darkness, hunger and thirst, complete unsanitary conditions," writes Venediktova.
Ten hostages, according to her, died because of the conditions of detention. Another 17 villagers were killed by the military. The hostages kept a list of the dead on the basement wall. "The Russian military did not allow burying less than five dead people. They opened fire for violating this ban. People had to hide in dug-out graves," the Prosecutor General of Ukraine said.
It is not possible to reliably verify this information.
Part of the Chernihiv region came under the control of the Russian military after the start of the war in Ukraine. In early April they left the region.
Kyiv and Western countries regularly accuse Moscow of cruelty towards civilians in Ukraine. Russia denies all accusations against itself and says that the Russian army attacks only military facilities. Evidence of massacres and torture against civilian Ukrainians is called a production in order to justify new Western sanctions against Moscow.
The actions of the Russian army on the territory of Ukraine are being investigated by the International Criminal Court.