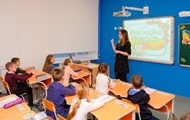 Teachers in Ukraine complain about cuts and cuts in salaries. At the same time, they are forced to go on unpaid leave. This was announced on Wednesday, June 8, in Telegram– channel educational ombudsman Sergey Gorbachev.
According to him, the Educational Ombudsman Service is currently receiving a huge number of appeals from teachers, for whom the local authorities "cut salaries very much, and sometimes even break their hands, forcing them to write statements" at their own expense, while threatening with dismissal, "wrote he.
Gorbachev said that local teachers were told that there was no money for salaries. Gorbachev said that the money is already there.
"The World Bank allocates one and a half billion dollars (about 52 billion hryvnias) for the salaries of civil servants and teachers. To understand the amount of assistance: 108 billion hryvnias are allocated for the salaries of teachers in the State Budget for the entire 2022," he wrote.
He noted that now it depends on the quick and correct decisions of officials when teachers will get this money.
Earlier it became known that the World Bank approved additional financing for Ukraine in the amount of $1.49 billion. The funds will be directed to non-military needs – to pay wages to state and social workers.
Recall, the World Bank worsened the inflation forecast in Ukraine to 20% by the end of 2022, while the forecast in April provided for 15%.

News from Perild.com in Telegram. Subscribe to our channel