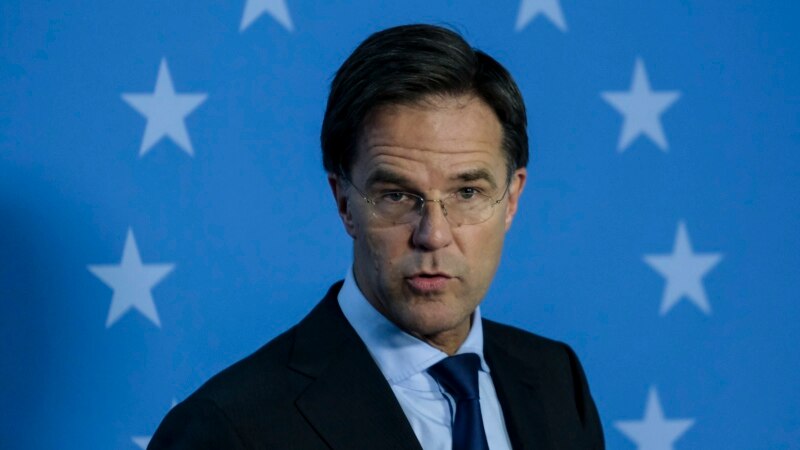 The European Commission at the end of next week may officially recommend giving Ukraine the status of an EU candidate country. About it informs Bloomberg citing sources.
Some EU countries do not agree to give Ukraine candidate status. So, according to the agency, Denmark and the Netherlands oppose this, and Germany proposes to give Ukraine some conditional candidate status.
In Copenhagen, they are confident that Kyiv does not meet European requirements, in particular, criteria related to the stability of institutions that guarantee democracy, the rule of law, human rights, respect and protection of minorities, reports Bloomberg. Kyiv, as the agency writes, will need to "fundamentally improve its legislative and institutional framework."
At the same time, most European countries have a positive attitude towards the application of Kyiv. At a meeting of EU ambassadors on June 8, Poland, Ireland and Lithuania called for a decision in favor of Ukraine, Estonian representatives pointed to the need to give Kyiv hope.
The final decision will be made by the leaders of the EU countries at the summit in Brussels on June 23-24. There is no fast track to achieving this status, and Ukraine still needs to overcome the objections of key states that oppose bloc expansion, Bloomberg notes.
In early March, at a press conference following the EU summit in Versailles, French President Emmanuel Macron said that the European bloc answered "no" to the application of the Ukrainian authorities to admit the country to the European Union under an accelerated procedure, since the country was in a state of war.
Later, Macron said that Ukraine's accession to the European Union could drag on for many years and called for the creation of a "new organization of the European political community" that would welcome Ukraine into its ranks.
President of Ukraine Volodymyr Zelensky, commenting on this initiative of Macron, said that the alternative to Ukraine's accession to the EU is a "compromise" with Russia.
Ukraine applied for EU membership almost immediately after the start of the Russian invasion. her example

followed

also Georgia and Moldova.

On May 9, Ukraine submitted the second part of the questionnaire to the European Commission for obtaining the status of a candidate for joining the European Union. A special commission will evaluate the application in June. But even if Ukraine is given the status of a "candidate for membership", in order to become a full member of the union, the country will have to make many reforms to meet the criteria, and then get approval from all 27 countries of the block.

Representatives of the European Commission and a number of EU countries, including Poland, assured Ukraine that its application would be considered as quickly as possible.