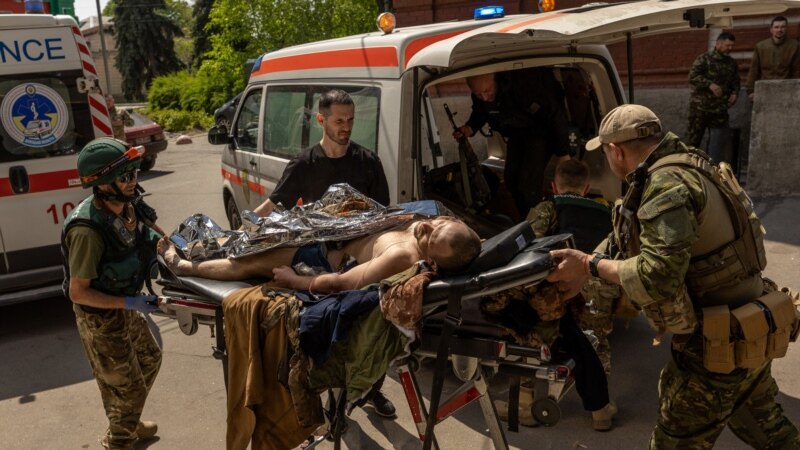 Germany is ready to help Ukrainian healthcare. This was stated by German Health Minister Karl Lauterbach during his visit to Lviv. Germany intends to send its doctors to Ukraine, supply medicines, prostheses, promote the construction of trauma centers and train Ukrainian doctors in the rehabilitation of the wounded.
According to Lauterbach, the first priority will be immediate assistance to the victims of the war – both military personnel and civilians. 200 German doctors will go to Ukraine. They will not only treat the wounded, but also train Ukrainian colleagues to deal with mine and burn injuries, as well as help connect Ukrainian hospitals to telemedicine so that Ukrainian doctors can consult with German colleagues online.
Ottobock, Germany's largest manufacturer of prostheses, offered the German Ministry of Health the services of its mobile prosthetic workshops, in which victims can pick up the necessary prostheses on the spot; Ottobock will also train Ukrainian prosthetists.
Lauterbach also mentioned that Germany sent about 100 million euros worth of medical aid to Ukraine during the war; Another 100 million euros were transferred by the German Ministry of Health in money. "Ukraine needs our humanitarian aid no less than arms supplies," he said.
At the same time, precisely because of delays in the supply of weapons, Germany has recently been criticized by Ukraine and a number of EU countries. Ukraine has not yet received the promised German installations "Gepard" and tanks "Leopard", anti-tank howitzers and air defense systems. German media and opposition politicians, Ukraine itself and other countries criticize the government of Olaf Scholz for indecision and delay in deliveries, which, in their opinion, weakens Ukraine's position at the front.
According to the World Health Organization, since the beginning of Russia's armed invasion of Ukraine, 290 attacks on medical facilities have been registered.