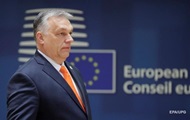 The head of the Hungarian government spoke out against further sanctions against Russia and called billionaire George Soros the culprit of the war in Ukraine.
Hungarian Prime Minister Viktor Orban said that Ukraine has the right to defend itself against a Russian invasion, while questioning the effectiveness of the defense. At the same time, he spoke out against sanctions against Russia, saying that one should speak with the "voice of peace." He said this in an interview with one of the Hungarian radio stations, reports on Friday, June 10, Telex.
"If the government has decided to fight, this decision cannot be called into question, even if the bookmakers do not give a big chance of winning," Orban said.
The question, according to Orban, is how Europe will react and what proposals it will make for a solution.
"The problem is that almost no one in Europe speaks with the voice of peace. We must speak with the voice of peace," he said.
The Hungarian prime minister also expressed his conviction that the European Union should slowly change its strategy, because if gas restrictions are introduced after oil, this will have serious consequences.
According to him, the war in Ukraine only partially leads to an increase in prices, and a further increase in prices is caused by the imposed sanctions.
"We should be funding peace, not war," Orban said, adding that there are businesses interested in the protracted war and referring to billionaire George Soros, whom he called "the instigator of the war."
Recall that a few days earlier, the Speaker of the Hungarian Parliament, Laszlo Kever, criticized President of Ukraine Volodymyr Zelensky for the fact that he resolutely, and sometimes harshly, asks partners for support. The Hungarian speaker believes that "there is some kind of personal mental problem." In response, the Ukrainian Foreign Ministry asked the Speaker of the Hungarian Parliament for a mental health certificate.

News from Perild.com in Telegram. Subscribe to our channel