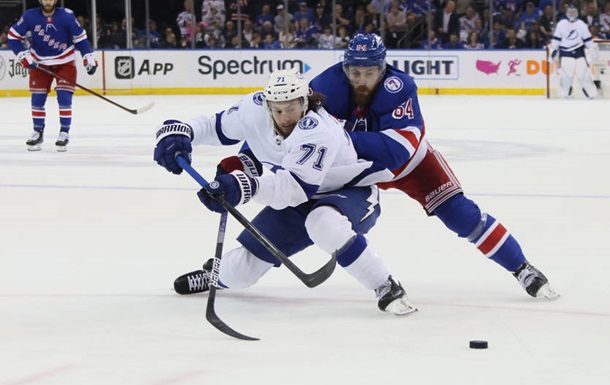 Photo: Getty Images
Tampa beat the Rangers to take the lead in the Eastern Conference Finals
The defending champions are one step away from taking on Colorado to defend their title.
Tampa Bay won in Game 5 of the East Finals against the Rangers to take the series lead. Note that the match held in New York came out equal, but the guests were more successful and pulled out a 3:1 victory. At the same time, two minutes before the final siren, the numbers 1:1 were on the scoreboard.
Now the series is moving to Florida, where the reigning champions will have the opportunity to finally end it in their favor and advance to the Stanley Cup final.

NHL. Playoffs. June 10th
Rangers – Tampa Bay – 1:3 (0:0, 1:1, 0:2)
Scorers: 1: 0 – 31 Lindgren, 1: 1 – 38 Sergachev, 1: 2 – 59 Chamber (Hedman, Sergachev), 1: 3 – 60 Haggle (Kucherov).
Series score: 2-3

https://www.youtube.com/watch?v=FV-vVAG4mRs

News from Perild.com in Telegram. Subscribe to our channel