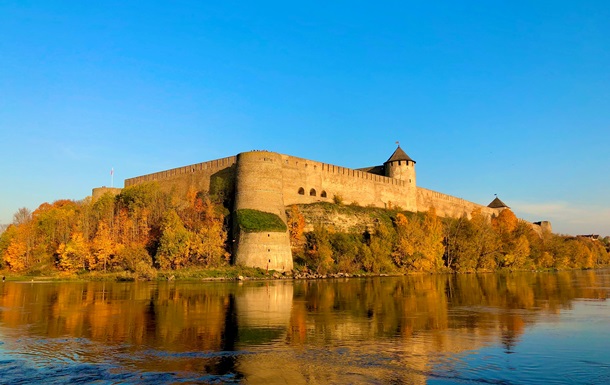 Photo: Unsplash
Estonian Foreign Ministry called the Russian ambassador to the carpet after Putin's statements about Narva
Russia is trying to use propaganda in addition to the army to further its imperialist ambitions, including by falsifying history, Estonian diplomats said.
The Estonian Ministry of Foreign Affairs summoned the Ambassador of the Russian Federation to the country, Vladimir Lipaev, to express dissatisfaction with President Vladimir Putin's recent speech. On Friday, June 10, tells Postman.
We are talking about the statement of Russian President Vladimir Putin, in which he drew parallels between the era of Tsar Peter I and modern Russia, which "fell to return and strengthen."
According to Foreign Ministry vice-chancellor Rein Tammsaar, who met with the Russian ambassador, what Putin said, including about the Estonian city of Narva, is deplorable.
"In conditions when Russia is pursuing its revanchist policy under the sauce of the ideology of the" Russian world "through the destruction of Ukrainian statehood and the nation, this is completely unacceptable," he said.
Tammsaar also reminded the ambassador of the idea of ​​the State Duma of the Russian Federation to revoke the recognition of Lithuania's independence and threats to "denazify" and "demilitarize" other states.
The Foreign Ministry is sure that Russia is trying to use propaganda along with military force to realize imperial ambitions. For this, history is falsified in the Russian Federation.
"Such an approach inevitably fails and could be dangerous for Russia itself," Tammsar said.
"Once again we call on Russia to immediately withdraw its troops from Ukraine, stop hostilities and respect the sovereignty and territorial integrity of Ukraine within internationally recognized borders," he added.
Russian President Vladimir Putin, on the 350th anniversary of the founder of the Russian Empire, Peter I, drew a parallel between the conquests of the Russian tsar and the Russian invasion of Ukraine, including Narva.
In particular, Putin said that Peter I went to Narva "returning it to Russia."
"It's the same in the western direction. This applies to Narva, his first campaign. Why did he climb there? Returned. And strengthened. , writes Eerr.ee.
Near Narva in 1700, at the very beginning of the Northern War, the Russian army suffered a serious defeat from the Swedes. However, a few years later the fortress was taken, and as a result of the war, Narva and the entire territory of modern Estonia came under the control of the Russian Empire.
In Estonia, they fear that the so-called ideology of the "Russian world" can be extended to it as a country that was part of the Russian Empire, and then the USSR.
Earlier, Estonian Prime Minister Kaja Kallas said there was no point in talking to Putin if Western countries really want him to understand that he is in isolation.

News from Perild.com in Telegram. Subscribe to our channel