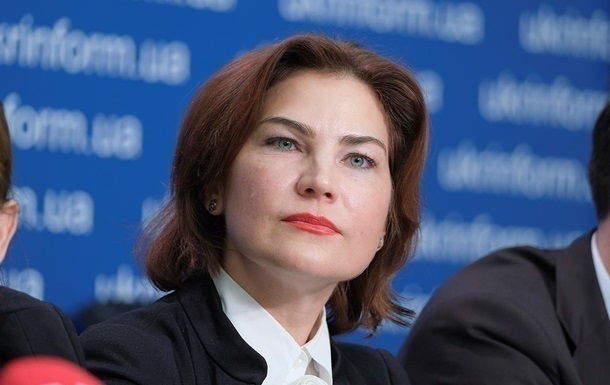 Photo: Liga.net
Prosecutor General of Ukraine Irina Venediktova
Ukraine has launched a pre-trial investigation into the imposition of death sentences by a fake "DPR" court on the British Aiden Aslin and Sean Pinner and the Moroccan Brahim Saadoun, who, together with the Armed Forces of Ukraine, defended Mariupol.

All those involved in the "sentence" must be held accountable. Prosecutor General of Ukraine Irina Venediktova wrote about this on Facebook.
She stressed that according to the Geneva Conventions, as prisoners of war, they cannot be held accountable for participating in hostilities.
"No prisoner of war can be convicted without the possibility of defense and without the help of a qualified lawyer or defender. This is a fundamental principle of the right to a fair trial, valid both in peacetime and in wartime. Moreover, in the modern European space, the death penalty is considered unacceptable a form of punishment incompatible with fundamental rights. Thus, the false sentence to Aiden Aislin, Sean Pinner and Brahim Saadoun is nothing but a violation and mockery of Russia's obligations under international humanitarian law and international human rights law as an occupying state," the Attorney General wrote. .
Russia, Venediktova said, is once again demonstrating its detachment from a rule-based system and flagrant disregard for the foundation of the rule of law.
She also noted that Ukraine has already launched a pre-trial investigation into this fact and will take all necessary measures to ensure that all those involved in these illegal actions are held accountable.
Recall invaders in Donetsk handed down "death sentences" to foreign defenders Ukraine.