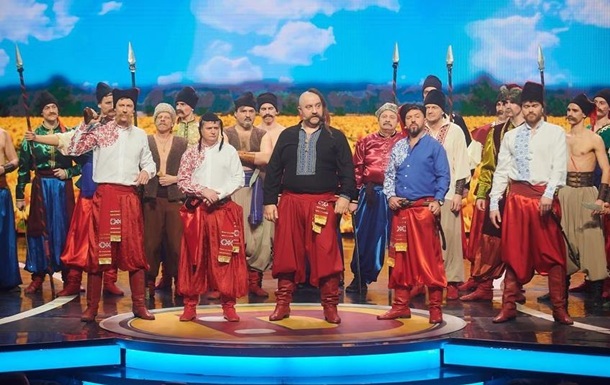 Photo: instagram.com/dieselstudio
Yegor Krutogolov told which of the artists will leave the Diesel show
There are three Belarusians and two Russians in the team. None of them supports the bloody actions of the Kremlin.
Actor and artistic director of the Diesel Show Yegor Krutogolov told which of the artists from Russia and Belarus can leave the show. He made a statement in the Zirkoviy Shlyakh program.
The artist stressed that no one in the humorous team supports the Kremlin's rhetoric. In particular, and actors from Russia – Sergey Pisarenko and Evgeny Nikishin.
"The fact that they never supported Putin's propaganda is 100 percent. They did not consider Ukrainians to be Nazis. They are normal guys with whom we have been friends for 15-20 years. They have never had imperial views on Ukraine, they are ours," he said. Coolhead.
According to him, Pisarenko will definitely stay in Ukraine, and Nikishin most likely will not return to the show.
"Zhenya is in Russia now, he has a family, parents, children there. That's why he is there. I think it's also difficult for him in his own way. it will be there," said Krutogolov.
There are also three Belarusians in the team – Dmitry Tankovich, Evgeny Smorigin and Maria Gritsuk. The actress may also no longer appear on the stage of the Diesel show.
"With regard to Marusya, the situation is as follows – she is in Belarus and she remains there. In the near future I do not see the possibility of our cooperation. As for Smoryhya and Tankovich, they are already Ukrainians. They have been in Ukraine for 15 years," Krutogolov said.
We will remind, earlier the winner of the show Laugh comedian Victor Vemuna accused the Diesel show of racism because of ridicule of black people.

The Diesel Show commented on the scandal around Taras-Papuans

News from Perild.com in Telegram. Subscribe to our channel