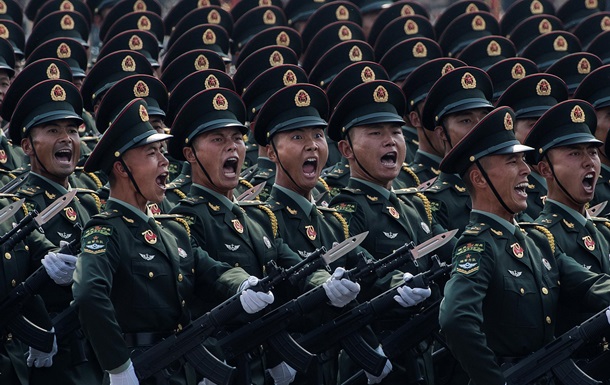 Photo: Getty Images
China ready to fight US over Taiwan
Beijing urged the US to "stop meddling in China's internal affairs" and "harm Chinese interests."
China will "fight to the end" if someone tries to "separate" Taiwan from it, Chinese Defense Minister Wei Fenghe said on June 12. According to him, Beijing is committed to the idea of ​​"peaceful reunification" with the island, but is also considering "other options."
These words were heard in continuation of Wei Fenghe's polemic with the head of the US Department of Defense Lloyd Austin at the annual Shangri-La Dialogue security conference in Singapore on June 10.
At the event, Austin assured his Chinese counterpart that Washington continues to adhere to the "One China" concept, according to which Taiwan is considered de jure part of the PRC. However, at the same time, the US Secretary of Defense called the increased military activity of China off the coast of the island "unsafe and unprofessional."
Wei Fenghe responded that China rejects "slander, accusations and even threats" from the United States. He urged the US to "stop meddling in China's internal affairs" and "harm Chinese interests."
However, at the same time, the head of the Chinese general announced the need for "stable" relations between China and the United States, which, according to him, "are critical to maintaining global peace."
"Playing with fire" between China and the United States in Taiwan
Wei Fenghe warned that "those who push Taiwan to declare independence in an attempt to split China will certainly end badly." No one should underestimate the determination and ability of the Chinese military to defend the territorial integrity of their country," he said.
On May 23, US President Joe Biden promised military assistance to Taiwan in the event of an invasion by China.
Will Biden go to war with China over Taiwan?
The American leader warned that China was "playing with fire," citing a growing number of Chinese warplane violations of Taiwan's air defense zone and Chinese naval maneuvers near the island. True, after that, Biden made a reservation that the United States would not change its policy towards China and Taiwan.
In response, the National Liberation Army of the People's Republic of China (PLA) held another exercise near the borders of Taiwan on May 25. An official statement from the PLA's Eastern Combat Command Zone stated that this was done to "warn the United States."

News from Perild.com in Telegram. Subscribe to our channel