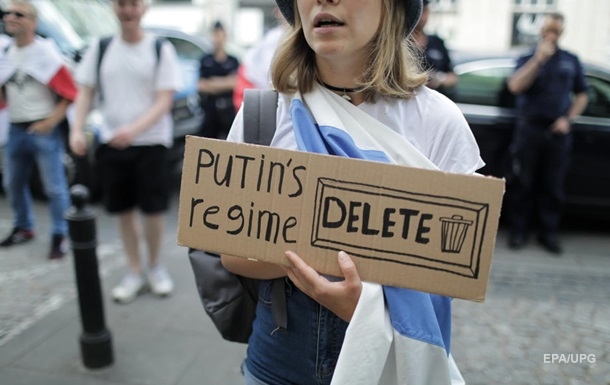 Anti-war actions in the world
The protesters said they were against "the fascist ideology of the 'Russian world' and called on the world to do everything to stop this madness as soon as possible."

In thirty countries of the world, the Russian diaspora on June 12, which is a national holiday in Russia, staged anti-war actions, protesting against the invasion of Ukraine, reports DW.
"Thirty-two years later (on the proclamation of the Day of Russia), the Kremlin unleashed a criminal war against Ukraine, having previously suppressed democratic institutions in their own country… Therefore, Russians abroad take to a global action to recall the spirit of the Declaration of Sovereignty. Do not celebrate, but fight – for a free Russia "Freedom from Putinism. Freedom for Ukraine. Freedom from propaganda," they said in the diaspora.
In particular, actions were held in New Zealand and Australia. Their participants stated that they oppose "the fascist ideology of the 'Russian world' and urge the world to do everything to stop this madness as soon as possible."
A rally against Russia's war in Ukraine was also held in Geneva, Switzerland. In Latvia, the demonstrators came to the Russian embassy with the flags of Ukraine, the Republic of Latvia, as well as white-blue-white flags often used as anti-war in the Russian Federation.
In Dusseldorf, Germany, the action was held under the slogan "Peace – Ukraine, freedom – Russia." Anti-war actions were organized in other German cities – Berlin, Frankfurt am Main, Göttingen, Heidelberg, Munich.