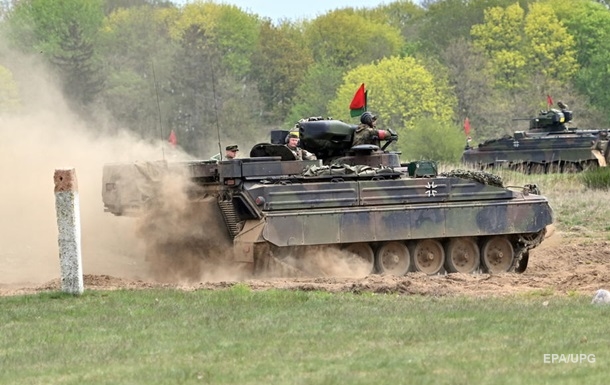 Ukraine can get BMP Marder
There are 88 Leopard 1 and other Leopard 2 tanks in the company's warehouse for modernization.

Several Marder infantry fighting vehicles from the German manufacturer Rheinmetall, which were retired by the Bundeswehr, have now been upgraded and can be delivered to Ukraine immediately, Rheinmetall CEO Armin Papperger said in an interview. Bild.
"We are in the process of repairing 100 Marder infantry fighting vehicles, the first vehicles are already ready. When and where they should be delivered, the federal government decides," Papperger said.
The publication published a photo of five modernized Marder, the cost of each armored vehicle ranges from 850 thousand euros to 1 million euros, depending on the equipment.
Also in the Rheinmetall warehouse for modernization are 88 Leopard 1 tanks and other Leopard 2 tanks.
Due to the high demand for military equipment, Rheinmetall wants to increase capacity.
"We expect a significant increase in sales up to 20% per year and are now in the process of increasing our capacity. We can at least triple the production of ammunition over the next 12 months, the production of armored vehicles can be doubled because we can restore most of the infrastructure very quickly during the Cold War," Papperger said.
Recall that the IRIS-T missile systems promised by German Chancellor Olaf Scholz will arrive in Ukraine in October.
Recall that Germany sent Ukraine only light weapons. Why there were difficulties in the supply of heavy weapons – explained the German Zeit.

News from Perild.com in Telegram. Subscribe to our channel