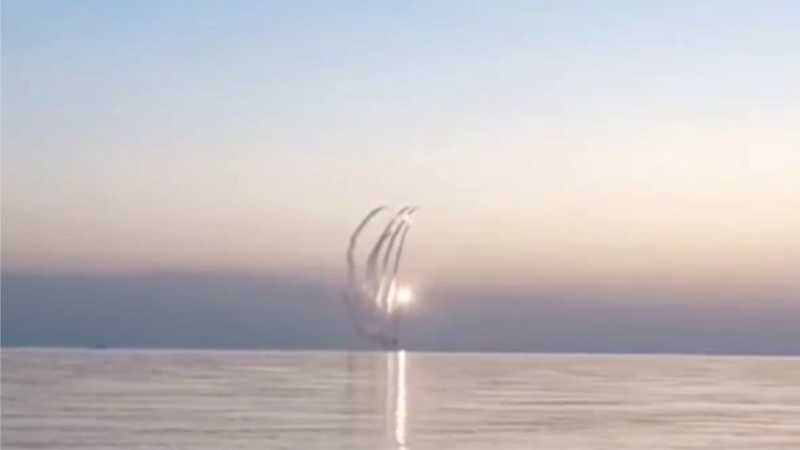 A rocket attack by Russian troops on Sunday night against the city of Chortkiv in the Ternopil region in western Ukraine injured 22 people: thirteen men, seven women and a 12-year-old girl. These data are provided by local authorities. One of the missiles hit the gas pipeline; after that, gas supply was cut off in the city.
Four rockets were reportedly fired from the Black Sea. By words the head of the Ternopil city administration Vladimir Trush, four residential five-story buildings were damaged.
Ministry of Defense of Russia confirmedthat the attack on the Ternopil region was carried out by Kalibr missiles from a frigate located in the Black Sea. The Russian military claims they were able to destroy a large warehouse where American and European weapons and ammunition were stored.
Head of the Ternopil Region Police Oleksandr Bogomol thinksthat the main target of the missile attack was a military facility located in the Chortkovsky community, but residential buildings were also damaged. According to him, there were no weapons at the military facility.
Chortkiv is the second largest city in the Ternopil region. Previously, almost no strikes were made in this area, located far from the front.
The main hostilities are now taking place in the Lugansk and Donetsk regions. According to the General Staff of the Armed Forces of Ukraine, Russia continues to attempt an offensive in Severodonetsk, where street fighting is taking place, as well as in the direction of Seversk and Slavyansk.