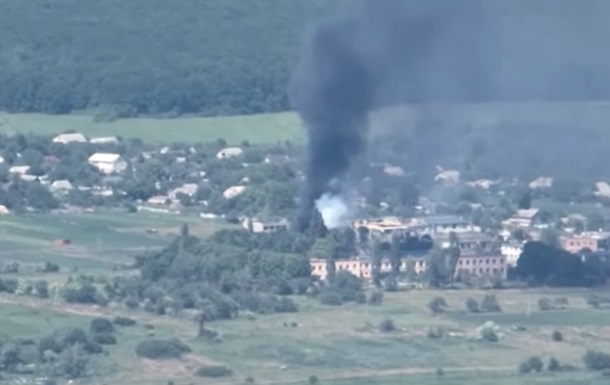 Photo: Video screenshot
The blow of the Armed Forces of Ukraine and the National Guard on the positions of the enemy in the Kharkiv region
The National Guard and artillerymen of the Armed Forces of Ukraine conducted a successful joint operation, as a result of which the Russian troops suffered losses.
The Ukrainian military dealt a crushing blow to the enemy headquarters in the Kharkiv region. This was announced on June 13 by the Eastern Operational-Territorial Association of the National Guard.
It is noted that aerial reconnaissance using a drone discovered enemy positions – headquarters, an ammunition depot, a cluster of equipment and manpower.
The information was passed on to the artillerymen of the Armed Forces of Ukraine, who destroyed the targets. It is indicated that the guards made fire adjustments and recorded the results of combat work.
As a result, a depot with Russian ammunition, an MTLB, a Z-mobile passenger car, armored vehicles, and two army trucks, one of which contained ammunition, were destroyed.
The participants in the operation stressed that this is one of many episodes of effective cooperation between the National Guard and the Armed Forces of Ukraine.
Earlier it was reported that the Ukrainian military destroyed three enemy MLRS City in the Lugansk region.

Russian Su-34 shot down near Izyum

News from Perild.com in Telegram. Subscribe to our channel