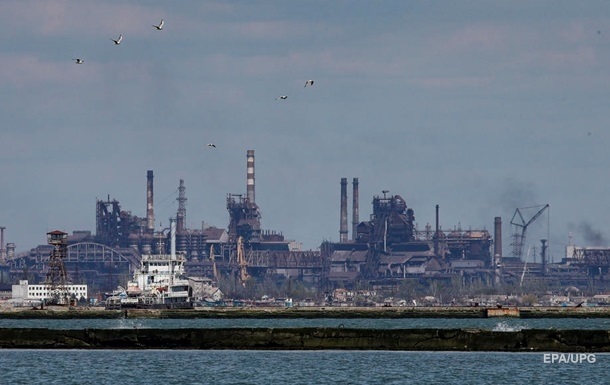 The occupiers have already removed three ships with stolen metal from Mariupol
The occupiers are taking out metal products from Mariupol, which can be traced by their own plots, steel grade and roll numbers.
Enterprises Azovstal and MMK im. Ilyich are monitoring the situation with the theft of their products in occupied Mariupol. Enver Tskitishvili, General Director of Azovstal, spoke about the actions of the invaders in an interview with the publication Delo.ua.
It's easy, because the occupiers are filming and posting videos on the net, as they load metal products for export from the city.
"This is theft and the company is monitoring the sale of such products. Now we understand what the "Russian world" is. This is stealing: stealing our future, stealing products, even toilet bowls are twisted," Tskitishvili recalled.
He assured that all stolen products can be traced, and those involved in this will be punished.
"We know the roll number, the steel grade, we have photo fixation of the wagons. We can track where each letter pops up. People who could buy stolen goods before now understand that there may be persecution," the director of Azovstal explained.
As you know, the third ship loaded with metal stolen in Mariupol went to the Russian Rostov-on-Don.
According to the management of the Mariupol port, the invaders intend to take out 200,000 tons of metal worth $170 million.

News from Perild.com in Telegram. Subscribe to our channel