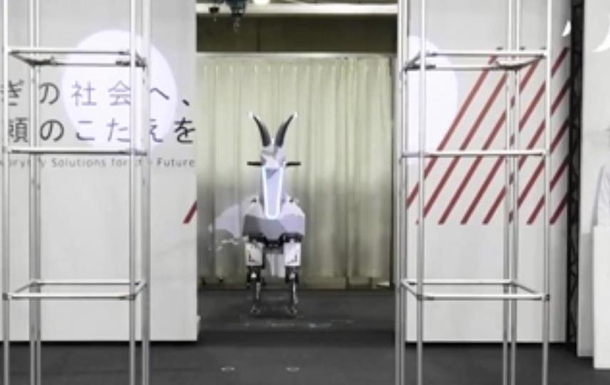 Photo: Frame from video
Japan has developed a goat robot
The machine was presented as part of the International Robot Exhibition, which was held in Tokyo.
The Japanese company Kawasaki has developed a goat robot. A device named Bex is designed to transport goods in difficult terrain. A video with his work was published by the Telegram channel Politics of the country
It is noted that Bex is able to move on its four limbs on a very difficult surface, and where the terrain is better, it can transform into a goat car. Veh kneels and releases the wheels mounted in his legs.
The goat robot is capable of lifting up to 100 kilograms.
Recall that earlier Xiaomi introduced a four-legged companion robot CyberDog, which recognizes voice commands and follows the owner like a real dog.

Musk called the date of the appearance of a working prototype of a humanoid robot

News from Perild.com in Telegram. Subscribe to our channel