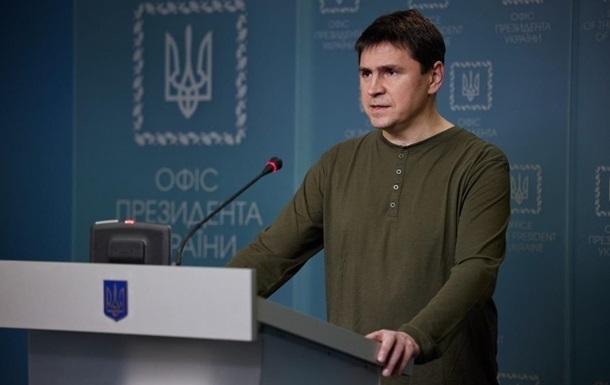 Photo: Screenshot from video
Mikhail Podolyak met in Kyiv with Ivan Zhdanov
Advisor to the President of Ukraine Mikhail Podolyak, in a conversation with an ally of the Russian opposition leader Navalny, explained why Ukraine cannot freeze the military conflict and negotiate with Russia.

Mikhail Podolyak, adviser to the head of the President's Office, met in Kyiv with Ivan Zhdanov, an ally of Russian opposition leader Alexei Navalny. Politicians discussed the future of Russia and Ukraine, the right to think differently, negotiations and much more.
In particular, Mikhail Podolyak explained why negotiations with Moscow are impossible at the current stage.
"For us, any peace process today, which was in 2014-2015, is fraught with a postponed war. This is the first component. The second component, it must be very clearly understood that if we stop where we are today, we will not receive money, investments. Ukraine will rot from an economic point of view. No one will invest in a country with a postponed war," Podolyak said.
He also asked who, for example, would go to Zaporozhye, Dnipro, Krivoy Rog, Kharkov, Nikolaevil Odessa today? This is an investment-free economy.
"With the blocked waters of the Azov and Black Seas, partially destroyed by the transport infrastructure. Who needs to go to the state with money if it is in a permanent state of war? And the third, for me personally, a very important reason – I believe that if Russia does not lose, this is fraught with bad consequences for us and for Russia itself. If Russia loses, then a process of transformation will begin there, an opportunity for inter-neighborly dialogue will appear. Dialogue with the current elite is possible only from a position of strength. They only understand this, they are afraid of using real force against them I believe that Ukraine should get all the weapons in order to show the most severe force in relation to the current political and military elite of Russia, so that they are completely frightened and finally get out of their illusion that they are worth something in this life. We are doing the work which is important for the other political elite of Russia," the politician summed up.
Recall, earlier Mikhail Podolyak said that Russia had returned to aggressive rhetoric, which made progress in the negotiations impossible.

News from Perild.com in Telegram. Subscribe to our channel