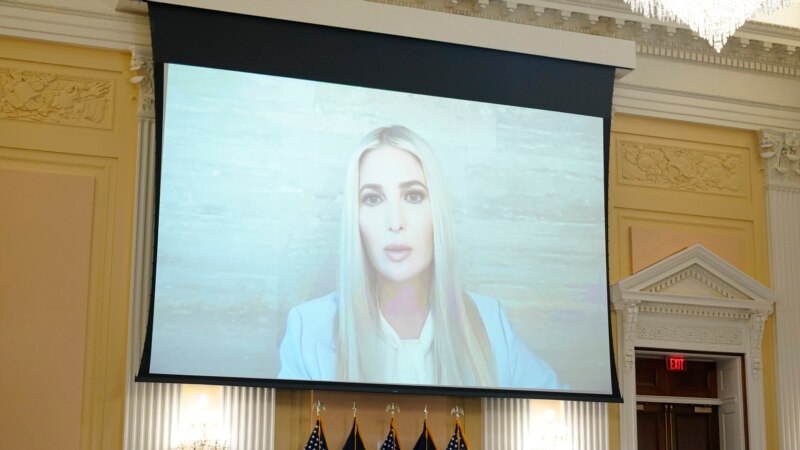 On Monday, Washington hosted the second public meeting of the Senate commission investigating the events of January 6, 2020, when a crowd of supporters of President Donald Trump broke in in an attempt to disrupt the certification by Congress of the results of the presidential election, which was won by Democratic candidate Joe Biden.
At Monday's meeting, the commission presented video footage of testimony from people close to President Trump who were involved in the vote count process. According to their statements, contrary to their advice, on Election Night, long before the vote count was completed, Donald Trump publicly announced that he had won, and then continued to insist on his own despite the lack of evidence confirming voter fraud that could influence them. results.
"I thought, if he (President Trump) really believes what he says, then he is out of touch with reality," Trump Attorney General William Barr told the commission. "My opinion remains the same: the presidential election was not the object of fraud." According to Barr, Donald Trump showed no interest in the real facts. Barr, as head of the Justice Department, investigated several allegations of potential vote count irregularities that were not confirmed. "I told the president it was complete nonsense," Barr insists. Donald Trump's campaign chief Bill Stepien told the commission that he tried to convince President Trump to delay declaring his election victory because there were no grounds for such an announcement on election night, but the president followed the advice of his personal lawyer, Rudolph Giuliani, who insisted on the need for an urgent proclamation victory. Giuliani was the only one urging Trump to claim victory, according to people close to the president who were in the White House during those hours. At the same time, Donald Trump's closest adviser Jason Miller says that Giuliani was drunk on the night of the presidential election.
The goal of the members of the commission, which they themselves spoke about, is to demonstrate that Donald Trump deliberately lied to the Americans, claiming that the elections were "stolen" from him.
Hours after the end of the hearing, Donald Trump released a statement in which he repeated many of his allegations of fraudulent voting and counting. "Democrats are crafting their January 6 narrative to distract from the larger fact that the 2020 election was rigged and stolen," the former president said in a statement.
The commission plans to hold several more public meetings, presenting the results of its investigation.