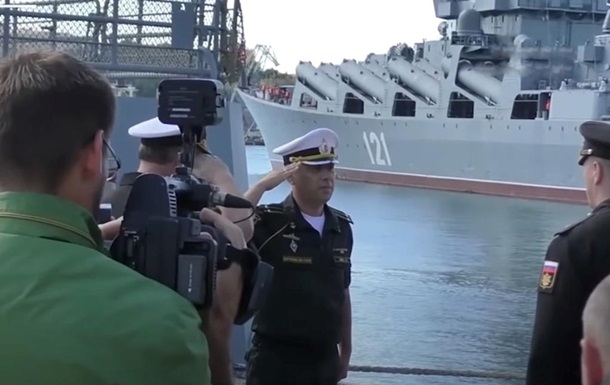 Photo: GBR
The frigate Admiral Makarov is commanded by Grigory Breev
The ship, under the command of a deserter, launched cruise missiles in Nikolaev and Odessa.
Employees of the State Bureau of Investigation reported suspicion of high treason to the former captain of the 2nd rank of a military unit in the Autonomous Republic of Crimea, who now commands the Russian frigate Admiral Makarov. It is reported on the site departments on Tuesday, June 14.
"In 2014, he changed his oath and remained in the unit captured by the Russian occupiers, refusing to relocate to the Nikolaev region. Vinnichanin swore allegiance to the Russian armed forces and continued to serve in the Russian Black Sea Fleet. The deserter returned to Ukraine in 2022 with the occupiers. The ship under his command launched cruise missiles in Nikolaev and Odessa," the report says.
The investigators collected enough evidence and informed the former Ukrainian military officer about the suspicion of high treason (Part 1, Article 111 of the Criminal Code of Ukraine). Procedural guidance in criminal proceedings is carried out by the Specialized Prosecutor's Office in the military and defense sphere of the Southern Region.
"The State Bureau of Investigation warns: responsibility is inevitable. All traitors and deserters will be held accountable," the message emphasizes.
According to open sources, the frigate Admiral Makarov is now commanded by Grigory Breev, who in 2020 received the rank of captain of the 1st rank.
Earlier, a traitor was detained in the Kharkiv region, who was handing over the positions of the Armed Forces of Ukraine to the invaders for money. Now a local resident faces up to 12 years in prison.

News from Perild.com in Telegram. Subscribe to our channel