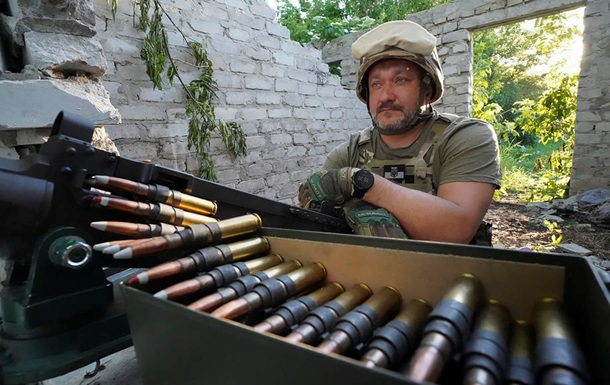 Photo: Zelenskiy / Official
Over the past day, the Ukrainian military destroyed more than 70 invaders
The Ukrainian military over the past day several times successfully hit the warehouses, the accumulation of equipment and the command posts of the Russians.
Over the past 24 hours, the Armed Forces of Ukraine have struck several times at the cluster of Russians and their equipment. The enemy himself does not conduct offensive operations, but conducts a counter-battery fight and strengthens his positions. This was announced on Tuesday, June 14, by the press service of the Operational Command South.
On this day, the Russians twice tried to launch an air strike. Their helicopter was shot down by servicemen of the Armed Forces of Ukraine from a portable anti-aircraft missile system. Also, the Russian Mi-8 attacked the river crossing, trying to limit Ukrainian units in maneuvers.
"In response, the aircraft of the Armed Forces of Ukraine inflicted three strikes on the accumulation of manpower and military equipment of Russians in the Kherson region. In addition, the Armed Forces of Ukraine launched rocket attacks on fuel depots and the concentration of equipment and on two enemy command and observation posts," the statement said.
"In general, during the day, as a result of performing fire missions, our units inflicted losses on the enemy in the amount of 70 invaders and more than 60 units of enemy equipment," the command said.
They also added that a Pion self-propelled gun, one Grad MLRS, three 152 mm howitzers, 19 armored units, 33 vehicles and four engineering vehicles were destroyed. In addition, two munitions were destroyed.
It is reported that the Russians have once again reformatted their fleet in the northwestern part of the Black Sea.
"The ship grouping of the enemy fleet in the northwestern part of the Black Sea has once again been reformatted. Two missile ships and one submarine equipped with 20 cruise missiles continue to pose a threat of a missile attack from the sea, one large landing ship declares its intentions for a landing operation," – the military said.

News from Perild.com in Telegram. Subscribe to our channel