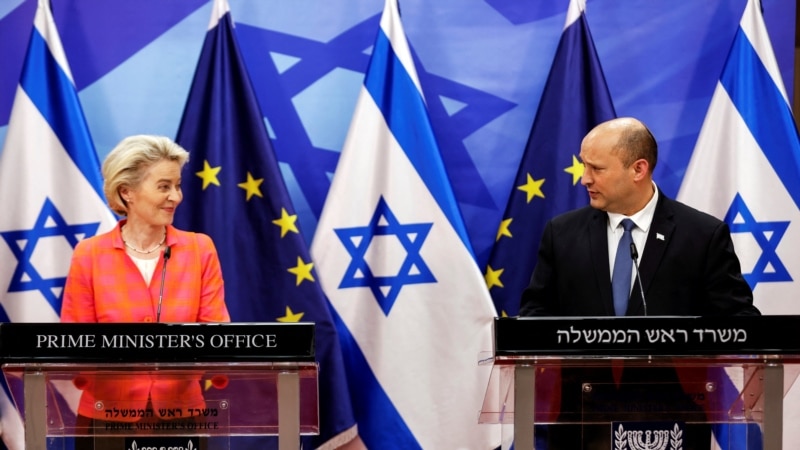 The European Union signed an agreement in Cairo with Israel and Egypt on the supply of liquefied natural gas to Europe. Gas is produced in Israel, while Egypt has the necessary capacities for its liquefaction and export. The European Union, for its part, will help Israel and Egypt increase gas production and explore new gas fields in their territorial waters.
European Commission President Ursula von der Leyen statedthat new agreements on gas supplies to the EU will help get rid of energy dependence on Russia. According to the latest data, Russian gas accounted for about 40% of all EU gas imports. The sanctions imposed by the European Union on Russia after its invasion of Ukraine require the search for new sources of gas supplies.
In the territorial waters of Israel in the Mediterranean Sea, there are two active gas fields, the capacity of which is estimated by experts at 690 billion cubic meters of gas; another deposit is under development. Under the terms of the agreement, Israeli gas will be delivered to the Egyptian terminal for liquefaction, from where liquefied gas will be transported to Europe by tankers.
Israeli Energy Minister Karin Elharrar believes that the new gas deal will also serve to strengthen cooperation between Israel and Egypt. Tareq el-Molla, Minister of the Oil and Gas Industry of Egypt, agrees with her. He hopes for new links between Europe, Israel and the Eastern Mediterranean Gas Forum, which, in addition to Israel and Egypt, also includes Jordan, Cyprus, Greece, France, Italy and the partially recognized state of Palestine.
Egypt was the first Arab country to conclude a peace treaty with Israel. In recent years, Israeli-Egyptian relations have steadily improved.