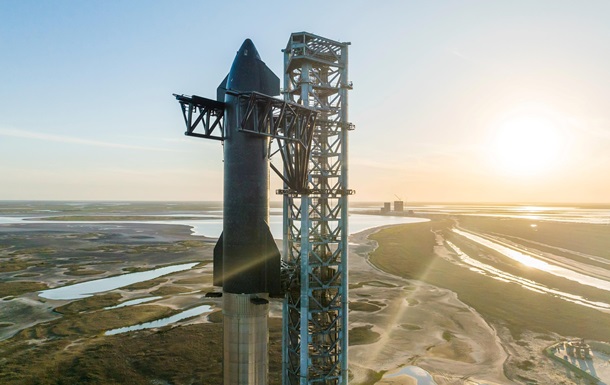 Photo: SpaceX
Starship could go into orbit as early as July
The US Federal Aviation Administration has released a list of requirements for SpaceX to apply for a Starship first flight license.
The super-heavy launch vehicle Starship will be ready for its first orbital flight in July this year. SpaceX founder Elon Musk said this on Tuesday, June 14.
"Starship will be ready to fly next month. Last night I participated in the assessment of progress in High Bay and Mega Bay (SpaceX aerospace facilities – ed.)," Musk said on social networks.
SpaceX previously planned to launch the first orbital launch of the rocket last summer, but delays in building the rocket and going through procedures for licensing by the regulator of the Boca Chica launch site, from which the Starship will be launched, led to a postponement. Later, the timing of the first orbital flight of Starship was postponed to January-February 2022.
On Monday, the US Federal Aviation Administration, which is responsible for assessing the sustainability and safety of the launch site for the environment and infrastructure, released list of requirements for SpaceX to apply for a first flight license. In total, the management indicated more than 75 conditions that must be met by the company.
According to the statement, the company's proposed measures "will not entail significant environmental impacts," and the agency will "ensure that SpaceX applies these measures to the licensing process."
As you know, the reusable rocket system consists of the Ship 20 (or SN20) spacecraft and the Super Heavy carrier. The height of the Starship reaches 120 meters. It is taller than any other rocket ever built in the world. The Super Heavy carrier is twice as powerful as NASA's Space Launch System heavy rocket, which is being created for manned flights to the Moon.
The first launch will take place from SpaceX's upcoming launch pad at Boca Chica in southeast Texas.
As part of the first flight, the rocket will perform one orbital flight around the Earth. SN20 will then make a controlled splashdown in the Pacific Ocean near the Hawaiian Islands.

News from Perild.com in Telegram. Subscribe to our channel