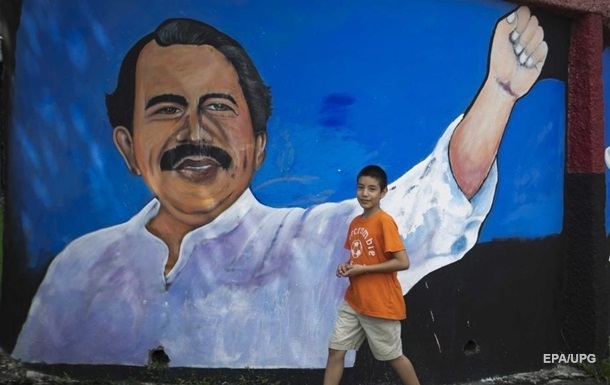 Graffiti depicting Nicaraguan President Daniel Ortega
Washington has already expressed concern about this decision of the Nicaraguan parliament. The State Department considers the incident "a provocation of the Nicaraguan regime."
The Nicaraguan parliament approved a presidential decree allowing Russian troops to conduct exercises in the Central American country. This became known on Tuesday, June 14.
Under the terms of the decree, 230 Russian troops will be able to arrive in Nicaragua by the end of 2022 to patrol the waters of the Pacific Ocean together with the country's army.
Washington has already expressed concern about this decision. US Assistant Secretary of State for Western Hemisphere Affairs Brian Nichols said his office considers the incident "a provocation by the Nicaraguan regime."
Nicaraguan President Daniel Ortega backed Russia's war against "Nazis who rule and kill in Ukraine after the 2014 coup" in May. On June 12, Ortega, one of the few foreign leaders, sent congratulations to Putin on the occasion of Russia Day and promised to "continue to strengthen the historical bonds of brotherhood, solidarity and cooperation" with the people and government of the Russian Federation.
The decree of President Ortega effectively extends for another two years the rules for military cooperation between Nicaragua and other countries, which have been in force since 2012. According to these rules, not only Russia, but also the United States, as well as seven other Latin American states, can send troops and military equipment – including ships and aircraft – to the country for joint exercises.
Introducing the decree to Parliament, the President of Nicaragua listed its goals: "the exchange of experience, the training of military personnel and humanitarian operations." The decree also refers to the possibility of jointly with other countries in the fight against drug smuggling by sea and other organized crime.
Earlier it was reported that the aggressor country Russia began regular military exercises. More than 3,000 servicemen and over 300 units of military equipment are involved in live-fire exercises in the Kaliningrad region.

Source: Deutsche Welle Russian Service

News from Perild.com in Telegram. Subscribe to our channel