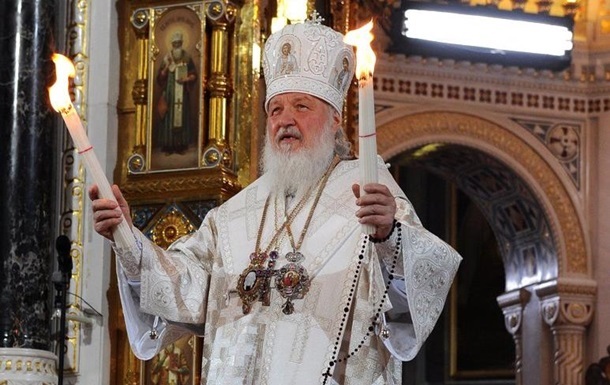 Photo: commons.wikimedia.org
Britain imposed sanctions against Gundyaev
In addition to the primate of the Russian Orthodox Church, Ukrainian collaborators and Russian military and officials were included in the sanctions list.
The UK has imposed sanctions on the head of the Russian Orthodox Church, Patriarch Kirill of Moscow and All Russia. On Thursday, June 16, reports Radio Liberty.
It is noted that the sanctions involve a ban on entry into the country and the freezing of assets.
The justification for the decision of the British authorities says that Patriarch Kirill (Vladimir Gundyaev) made many public statements in support of the Russian invasion of Ukraine.
In addition to Kirill, the list includes 11 more citizens of Ukraine and Russia. These are, in particular, the colonels of the Russian Federation who are involved in the events in Bucha and members of the so-called Committee for the Rescue of Peace and Order – an organization that cooperates with the invaders and supports the occupation of the Kherson region.
Also on the sanctions list is Russian Children's Ombudsman Maria Lvova-Belova, who is accused of facilitating the forcible removal of 2,000 vulnerable children from the Luhansk and Donetsk regions and organizing a new policy to promote their forced adoption in Russia.
Sanctions were also imposed against Sergei Savostyanov, a member of the Moscow City Duma and a member of Putin's political elite, and Alexei Isaikin, president and member of the board of directors of the Volga-Dnepr group of companies.
As part of the sixth package of EU sanctions against Russia, introduced at the end of May, a number of EU countries sought the imposition of sanctions against Kirill, pointing to a number of statements by the patriarch that could be interpreted as support for the war. Hungary, however, insisted that the patriarch not be included in the list.
Among other things, after the start of the war, Patriarch Kirill served a liturgy in the main church of the Russian Ministry of Defense, spoke of a "metaphysical struggle" going on in the Donbass, and accused the Ukrainian authorities of encouraging a church schism. He also claimed that Russia had never attacked anyone in its history.
Earlier, the head of the OCU, Epiphany, said that Gundyaev sided with the Antichrist. According to him, the ideology of the "Russian world" is no different from the ideology of Nazism.
Synod of the Russian Orthodox Church subordinated the dioceses in Crimea to Patriarch Kirill

News from Perild.com in Telegram. Subscribe to our channel