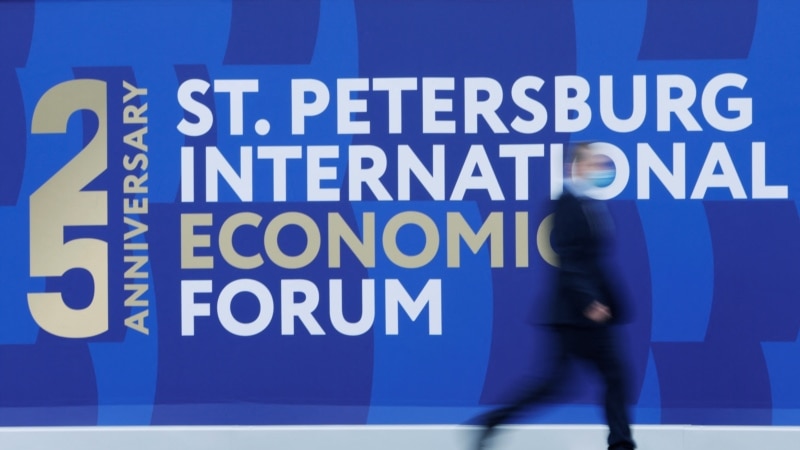 Not a single major Western investor is participating in the St. Petersburg Economic Forum, which opened on Wednesday. About it writes publication "Agency", which studied the program of the forum. Of the Russian billionaires, only six people were announced at the event.
Last week, the US State Department announced that the US authorities would not participate in any capacity in the forum, and called for companies and other governments to join the boycott. "We call for a clear message to be sent that there will be no 'business as usual' while Russian forces attack Ukraine," Ned Price, a spokesman for the agency, said in a statement.
Out of more than 100 Russian businessmen with a fortune of more than a billion dollars, according to the "Agency", only 6 will speak at the forum. Some of them are under sanctions.
One of the "newsmakers" of the forum was the head of the self-proclaimed "DPR" Denis Pushilin. The day before, he, together with the governor of St. Petersburg Alexander Beglov, firing from a cannonofficially launched the forum, and on Thursday Russian media quoted him as saying that the so-called special operation in Ukraine could be completed before the end of the year.
On Thursday morning, Central Bank Chairman Elvira Nabiullina, Presidential Aide Maxim Oreshkin and Finance Minister Anton Siluanov spoke at the forum. According to Nabiullina, the conditions for the Russian economy "have changed for a long time, if not forever," and now it is necessary to redirect production to the domestic market, informs Interfax.
According to Nabiullina, there will be no ban on the circulation of the dollar, euro and other currencies in Russia, citizens will keep their foreign currency deposits, and most restrictions on currency transactions will be lifted. Oreshkin said there would be no return to a Soviet-style economy, and import substitution would not be absolute. He also expressed the opinion that the current strengthening of the ruble exchange rate is temporary, and the rate of 70-80 rubles per dollar would be optimal for the economy.
On Friday, Russian President Vladimir Putin is expected to speak at a plenary session.
The Forum in St. Petersburg is being held for the 25th time this year. In the past, the heads of transnational corporations, large foreign businessmen and politicians took part in it, the plenary sessions with Putin's participation were led by the stars of Western journalism.