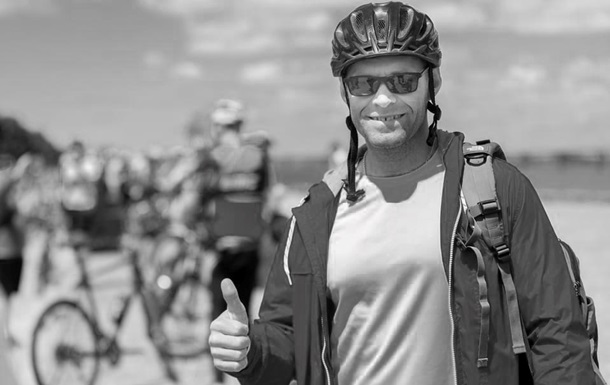 Photo: facebook
Maxim Semenov died defending Ukraine
Maxim Semyonov defended Ukraine from a full-scale invasion by Putin's horde.
Rashists took the life of another famous Ukrainian athlete. As People's Deputy of Ukraine Olga Saladukha said, defending the Motherland from the hands of the invaders, the president of the Dnipro Cyclists Association and the Association of Extreme Sports Maxim Semenov died in the battle. The former athlete also promised to continue Ukraine's struggle against Russia on the sports front.
"No matter how difficult it is to find out and talk about losses every day, we must do it. For only in this way will we know the price of victory and understand the degree of responsibility of the enemy.
Maksim Semyonov, president of the Dnipro Association of Cyclists and the Association of Extreme Sports, died. He died in battle defending his homeland. Eternal memory and glory to the hero!
Ukrainian sport is losing the best. And therefore it has the right to set conditions for the international community. The main thing is to exclude Russians and Belarusians from all competitions and expel them from all international sports institutions.
It seems that the world has begun to gradually get used to the war, and some even forget about it. But not us! After all, for us this is not an abstract confrontation, but the death of specific people – sons, brothers, men, loving parents. We – athletes – will not put up with indifference and will continue to tell the truth about the war. Speak and act. Up to the boycott of the competitions, where the athletes of the aggressor states will participate, even under neutral flags.
This is part of a tribute to the memory of Maxim Semyonov and dozens of other Ukrainian athletes who died in the war. And the best monument for them will be our common victory." wrote Саладуха.

News from Perild.com in Telegram. Subscribe to our channel