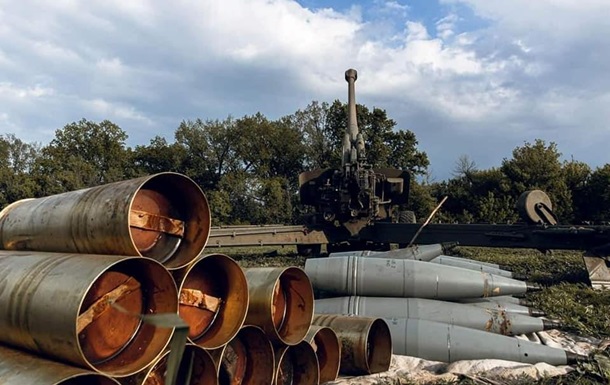 Photo: General Staff of the APU / Facebook
The Armed Forces of Ukraine inflicted a fire defeat on the enemy and forced him to flee
The Ukrainian military did not allow the Russian invaders to capture the settlements of Bogorodichne and Zolote.
Russian invaders are concentrating forces for an offensive in the Donetsk region. APU repelled the assault in two directions, informs The General Staff in the morning summary on Friday, June 17.
"In the Slavyansk direction, the occupiers are concentrating their main efforts on continuing the offensive against Slavyansk. They are conducting reconnaissance in force in the area of ​​the settlement of Krasnopolye, the battle continues. The enemy tried to take full control of the settlement of Bogorodichne. The Armed Forces of Ukraine successfully repelled the assault," the report says.
In addition, in an attempt to create conditions for the development of an offensive against the city of Slavyansk, the enemy uses artillery in the areas of the Valley, Krasnopolye, Dubrovnoy and Vernopolye.
In the Bakhmut direction, the defenders of Ukraine repulsed the enemy assault in the direction of the settlement of Zolote. The enemy has withdrawn. The invaders tried to advance in the direction of the settlements of Vasilyevka and Berestovo. Our soldiers inflicted a fire defeat and forced the enemy to flee.
On the Avdiivka, Kurakhovskoe, Novopavlovsk and Zaporizhia directions, no active offensive operations of the enemy were recorded. The enemy launched air strikes near New York, Avdiivka and Pobeda.
In the Severodonetsk direction, the invaders continue to fire from cannon and rocket artillery on units of Ukrainian troops. An air strike was carried out on the settlement of Ustinovka. Fighting continues for full control over the city of Severodonetsk. The enemy moves to the direction of additional units of rocket artillery.
In the Kharkov direction, the enemy is concentrating his main efforts on maintaining occupied lines, preventing the defense forces from reaching the state border and to the rear of the group of troops operating in the Slavic direction. The enemy tried to conduct reconnaissance in force in the area of ​​​​the settlement of Kochubiivka. The Armed Forces of Ukraine responded with well-aimed fire and the enemy retreated.
In the Seversky direction, the enemy continues to conduct demonstrative actions. The aggressor fired artillery at a unit of the Defense Forces in the border areas of the Sumy and Chernihiv regions.
In the Yuzhnobuzh direction, the enemy used cannon artillery and multiple launch rocket systems in the areas of the settlements of Kulbakino, Nikolaevka, Stepnaya Dolina, Muravyovka, Novopavlovskoye, Shevchenkovo, Zarya, Partizanskoye, Kvitnevoye, Novogrigorovka, Kiselevka, Knyazheskoye. Ukrainian aviation delivered strikes against enemy concentrations in the Kherson, Kakhov and Berislav regions of Kherson.
The aggressor continues to block civilian navigation in the northwestern part of the Black Sea. In its water area there are two carriers of sea-based cruise missiles of the Caliber type.
Recall, June 16 in the Lugansk region exploded ammunition warehouse occupiers in the town of Khrustalny (Red Luch). Local residents reported loud explosions in the city and posted photos and videos of black smoke plumes.

News from Perild.com in Telegram. Subscribe to our channel