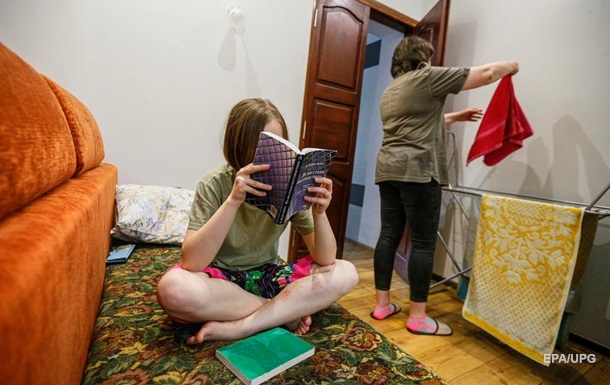 Ukrainians receive support in Britain as part of the Homes for Ukraine program
Since the start of the all-out war in Ukraine, more than 77,200 Ukrainians have arrived in the UK, many with children.
More than 600 families from Ukraine who found temporary shelter in England during the war are either recognized as homeless or in danger of becoming so. On Thursday, June 16, reports Sky News.
As noted in the British government, a total of 660 Ukrainian households faced such a situation while staying in the UK. 480 of them have children.
"The figures do not reflect the true scale, as more than a quarter of local authorities did not provide data," the government said.
Among the reasons why Ukrainians have nowhere to live in England: "their housing became unavailable or it was not possible to agree on their accommodation."
"The vast majority of people settle in well, but in the minority of cases where families or their sponsor break off relations, it is the responsibility of the authorities to ensure that visitors are not left homeless. The authorities can also help with finding a new sponsor," a government spokesman said.
More than 77,200 Ukrainians have arrived in the UK since the start of the full-scale war. They receive support under the Homes for Ukraine program.
Its participants receive the right to stay in the UK for 3 years, they are provided with housing in the country for six months (this can be either the sponsor's house or housing on his own), as well as social benefits, access to health care, education and the right to work In Great Britain.
Recall that the upper house of the Parliament of the Czech Republic supported the limitation of payments to Ukrainian refugees of the so-called humanitarian allowance.

News from Perild.com in Telegram. Subscribe to our channel