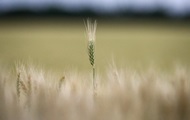 During the 2022 sowing season, Ukraine sowed 14.16 million hectares of land, which is 83.7% of last year's figures (16.92 million hectares). The results of the sowing campaign in the conditions of the war on Friday, June 17, are summed up by the Ministry of Agrarian Policy.
In general, 95% of the areas planned for this season have been sown.
Thus, the sown area of ​​sunflower crops amounted to 4.7 million hectares, corn – 4.64 million hectares, soybeans – 1.21 million hectares, potatoes – 1.1 million hectares, spring barley – 0.95 million hectares, spring wheat – 191 .1 thousand ha, sugar beet – 180.6 thousand ha, oats – 159.3 thousand ha, pea – 131 thousand ha, buckwheat – 75.3 thousand ha, millet – 49.5 thousand ha, spring rapeseed – 34.1 thousand hectares.
This year, the areas under corn decreased the most – to 4.64 million hectares against 5.5 million hectares in 2021, while the areas under sunflower, spring wheat and soybeans remained at the level of last year.
At the same time, harvesting of winter crops has already begun in some regions. Winter grain crops in 2021 were sown on a total area of ​​7.7 million hectares, including winter wheat on 6.5 million hectares, barley on 0.97 million hectares, rye on 0.11 million hectares. In addition, winter rape is sown on an area of ​​1.41 million hectares.
According to the forecasts of the Mingaropolitika, this year the harvest will be approximately 65 million tons against 106.5 million tons last year.