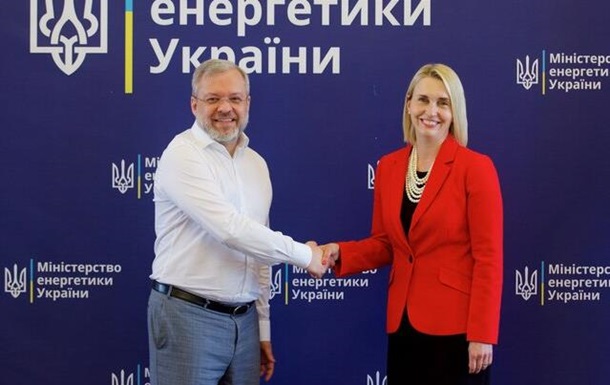 Photo: Ministry of Energy
Galushchenko with Brink
Despite the damage from the war, the Ukrainian energy sector has a sufficient reserve to provide electricity not only for domestic demand, but also for external demand.
The United States will help Ukraine get through the upcoming heating season, Energy Minister German Galushchenko said following a meeting with US Ambassador to Ukraine Bridget Brink on Friday, June 17.
How informs The press service of the Ministry of Energy also discussed the strengthening of cooperation between Ukraine and the American company Westinghouse, including an increase in the supply of nuclear fuel, which will completely abandon Russian nuclear assemblies at Ukrainian nuclear power plants, as well as the construction of new units using American technology.
Galushchenko spoke about the damage to the energy sector from the war, but assured that the Ukrainian energy sector has sufficient reserves not only to meet domestic demand for electricity, but also for export to European countries.
The parties also discussed gas blackmail by Russia in the context of the recent decline in gas supplies to the EU and threats to stop transit.
"Russia influences the level of supply and uses this tool as a weapon to influence prices," Galushchenko said.
In addition, the parties paid attention to the steps for the de-oligarchization of the energy sector, issues of corporate governance of companies in the energy sector, and also discussed the plan for the next heating season.
Earlier, President Volodymyr Zelensky said that preparations had already begun for the next heating season, which would be the most difficult in all the years of independence.

News from Perild.com in Telegram. Subscribe to our channel