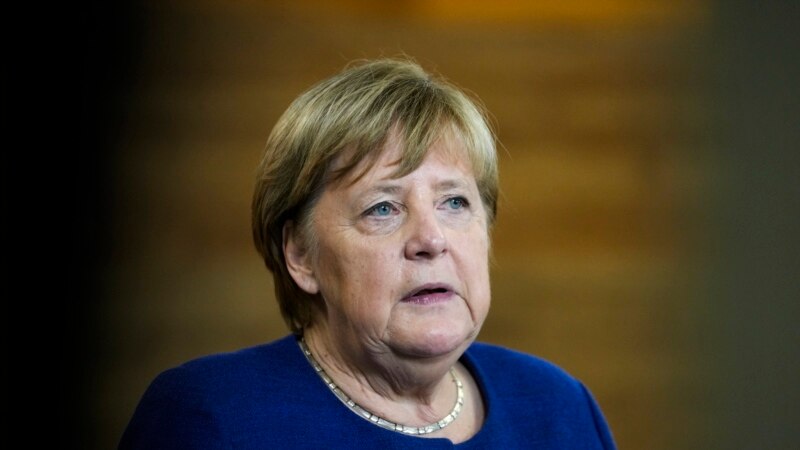 Former German Chancellor Angela Merkel said she was ready to act as a mediator in a peace settlement between Russia and Ukraine. In an interview with the publication RND the politician clarified that she "does not exclude" such a role for herself in the future, but there are currently no discussions on this topic.
Merkel said that before she left the post of federal chancellor in December 2021, she tried to prevent a war, but was not successful. According to her, Vladimir Putin was no longer ready for summits in the Normandy format (the Normandy Four is a group to resolve the conflict in eastern Ukraine, formed in 2014, it included the leaders of the Russian Federation, Ukraine, Germany and France). At the same time, Merkel has no intention of "creating an additional discussion format for Russia and Europe on the order of European security."
The chancellor also said that she did not believe that the Kremlin was waiting for her to leave in order to start a war in Ukraine. According to Merkel, her resignation could be just one of the factors along with the elections in France, the withdrawal of troops from Afghanistan, and the lack of progress in the implementation of the Minsk agreements.
In early June, Angela Merkel gave her first interview since resigning to Der Spiegel. In it, she also spoke about the war in Ukraine and, in particular, statedthat he does not consider himself guilty that the war could not be prevented. "Diplomacy is not a mistake just because it failed," Merkel said. "So I don't see why I should say it was a mistake and I won't apologize."
Angela Merkel's successor as federal chancellor, Olaf Scholz, has strongly condemned the Russian invasion and approved arms supplies to Ukraine. In April, Germany announced its readiness to supply tanks and heavy weapons to Ukraine. However, by mid-June, these deliveries had not begun, for which Scholz was criticized both inside the country and from outside.
In an interview with DPA on June 17, Scholz declaredthat weapons, including multiple rocket launchers and anti-missile systems, will be delivered and "arrive on time", but after the Ukrainian military has received appropriate training. The chancellor explained the delays by the fact that Germany first had to fulfill the supply obligations that existed before the war.