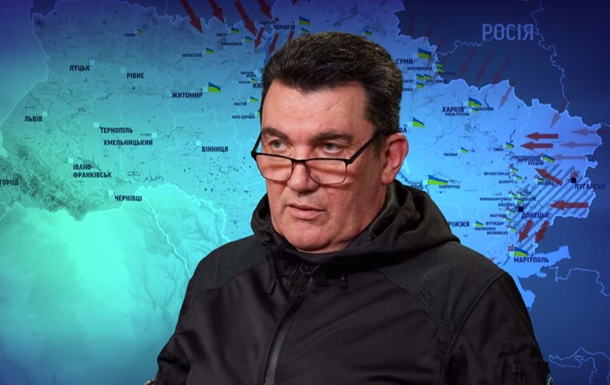 Photo: liga.net
Head of the National Security and Defense Council Alexei Danilov
National Security and Defense Council Secretary Oleksiy Danilov denied Biden's claims that President Volodymyr Zelensky ignored the warning that Russia would invade Ukraine in February.

Oleksiy Danilov said that the preparations for the war in Ukraine began in advance. He said this in an interview with LIGA.netpublished June 18th.
"Everything that the Americans said about the war was not a surprise to us. We started preparing for the war in advance. We realized that we need to remove the influence of the Russian Federation as much as possible. Imagine if until February 24 all these media gauleiters screaming from propaganda channels , were on the air of our television. Imagine that Medvedchuk is not sitting at home with a bracelet on his leg, but continues to work with his agents. Imagine that we do not pay attention to our cyber defense and communications. And on February 25, no one has television, radio broadcasting, you you can't call… We have been preparing for a year and a half so that all communications are protected. During the war, this is the number one issue," he said.
According to Danilov, it was impossible to report on the impending war in advance.
"We were supposed to come out in November and say: we will have a war, the Russian Federation will create concentration camps here? Can you imagine the level of panic that could rise? But we gave a clear answer so that our country would be ready for war," he added.
At the same time, according to the Secretary of the National Security and Defense Council, the leadership of Ukraine "really wanted the Belarusians not to betray us and Russian troops would not come from their territory," but this did not happen.
"On February 22, Reznikov spoke with the Minister of Defense of Belarus, and he assured: don't even think, we are just having exercises. On February 23, our chief border guard, General Deineko, spoke with the chief border guard of Belarus, he said: Sergey Vasilyevich, don't even think about it." A week later, we had exercises at the border, the Belarusians sent an observer. It was unpleasant for us when troops were coming from Belarus," Danilov said.
Recall that earlier US President Joe Biden said that President Zelensky ignored his warnings about the impending Russian invasion in February 2022. Biden said this during a political fundraiser in Los Angeles.
Recall that a week before the start of the invasion, Zelensky said that statements about the date of a possible Russian invasion only bear losses for Ukraine. He also urged not to panic in connection with the possible aggression of Russia.

News from Perild.com in Telegram. Subscribe to our channel