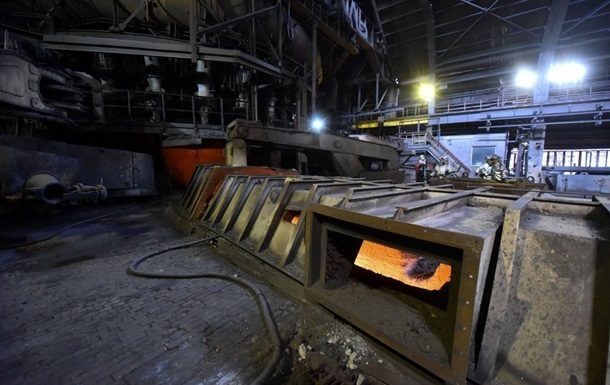 Photo: metinvest.media
Mariupol enterprises of Metinvest stopped working due to the occupation
The company will help train and find employment for employees of a number of Mariupol enterprises.
Metinvest Group will help find jobs for employees of its Mariupol enterprises, inform t company press office.
Employees of the Ilyich Combine, Azovstal, the Mariupol Mechanical Repair Plant, the Metinvest-Promservis repair facility and other company assets in Mariupol will be able to learn new skills and find jobs.
"Until now, the company continues to pay two-thirds of the salary to Mariupol employees who evacuated to the territory controlled by Ukraine and registered at Metinvest career centers for employment at the Group's enterprises in other cities," the message says.
It is noted that from June 16, labor relations with employees of Mariupol enterprises, who have not yet found a job at any of the existing enterprises of Metinvest, are suspended.
"The group will help to retrain and find a job at its enterprises in Zaporozhye, Kryvyi Rih, Pokrovsk or Kamensky. Training for in-demand professions is organized by Metinvest Polytechnic Technical University right at the production sites," the company says.
The company will provide significant material support to those who decide to undergo training/employment in the form of various compensations, social benefits, humanitarian aid and guaranteed earnings:
Expenses for moving to the city of study or a new place of work or renting housing for up to 6 months are compensated in advance,

"lifting" and a fixed amount of salary are paid for each month of training,

at a new place of work in Metinvest, the employee is assigned a monthly salary according to the profession in accordance with the staffing table and the current regulation on remuneration and bonuses of the enterprise where he is employed,

employees can count on food packages from the company for their families, support in finding housing through the corporate program "Home for Friends" or temporary accommodation at the company's social facilities, assistance with enrolling children in a kindergarten or school, admission to Metinvest Polytechnic University ", treatment and psychological assistance.
Metinvest notes that in addition to reducing unemployment in the country and growing the economy, this decision will help maintain a talent pool of professionals capable of resuming and launching production in Mariupol after the release.
In just 100 days of the war, Metinvest sent over UAH 1.5 billion to help Ukraine and Ukrainians. The company also started production of armored plates and will provide the defenders with 100,000 bulletproof vests.

News from Perild.com in Telegram. Subscribe to our channel