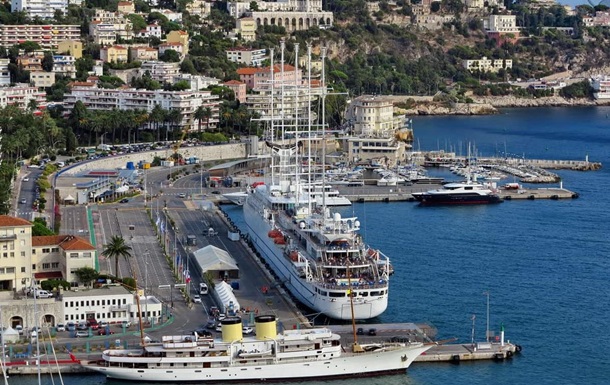 Nice kicked cruise ship out of port
Cruise ships are, on the one hand, a source of pollution, but on the other hand, they are an important source of income for economies.
In Nice, France, the city authorities ordered a cruise ship that had been complained about for environmental pollution to leave the port just hours after its arrival. This is reported BFM TV.
We are talking about the Greek cruise ship Aegan Odyssey, on board of which there are about 300 passengers.
Local residents drew attention to the thick clouds of smoke that the liner and the noise from the ship's equipment threw out and complained to the city authorities.
A few hours after arrival, the liner was ordered to leave the port and moved towards Toulouse.
Following the "expulsion" of the vessel from Nice, Marseille-based agent Medov France, which is responsible for stopping the liner on behalf of the charter company, asked the port authorities for clarification, drawing attention to the fact that a "strike to the reputation" of the company had been dealt.
French cities on the Mediterranean coast in recent years are increasingly faced with difficult choices due to cruise ships, which, on the one hand, are a source of pollution, but on the other hand, are an important source of income for the local economy.
Earlier it was reported that the French city of Nice got into the UNESCO World Heritage List on the second attempt.

News from Perild.com in Telegram. Subscribe to our channel