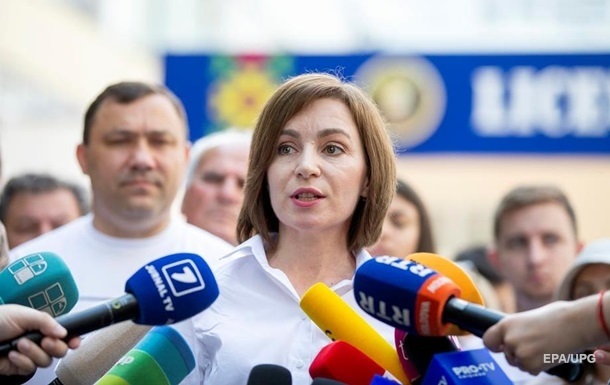 Maia Sandu signs law on information security
Now, fines ranging from 2,000 to 5,000 euros are provided for spreading misinformation.
The Moldovan authorities banned the broadcasting of Russian news. Maia Sandu, the President of the country, signed the law on information security, the head of the Council on Television and Radio, Liliana Vitu, said on air the day before. Rlive.
It is known that this law will come into force next week. The document prohibits Moldovan TV channels from broadcasting Russian news and analytical programs, as well as Russian military films.
The document also defines the concept of "disinformation", which poses a threat to information security. We are talking about information that "justifies or promotes military aggression, hybrid aggression, terrorism, dictatorial regimes."
Fines ranging from 40,000 to 100,000 lei (2,000 to 5,000 euros) are envisaged for spreading disinformation, as well as the suspension of a broadcasting license for up to seven days. The Broadcasting Council will supervise the implementation of the law.
Recall, on June 18, the first joint meeting of the parliaments of Romania and Moldova was held in Chisinau. The opposition Bloc of Communists and Socialists of Moldova refused to take part in it.

News from Perild.com in Telegram. Subscribe to our channel