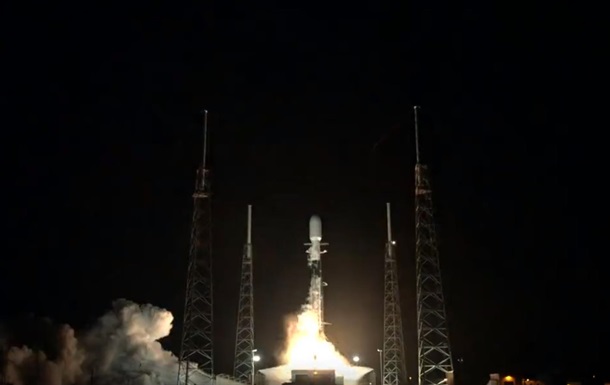 Photo: Screenshot
Globalstar satellite will last 15 years in orbit
The first stage of the Falcon 9 automatically descended on the Just Read the Instructions floating platform in the Atlantic.
The American company SpaceX launched the Falcon 9 launch vehicle, which will deliver the Globalstar FM15 communications satellite into orbit. The broadcast was conducted on the company's website on the night of Sunday, June 19.
The launch from the spaceport at Cape Canaveral in Florida was carried out at 00:27 US East Coast time (07:27 Kyiv time – ed.).
The satellite of the American communications company Globalstar, whose operation life is 15 years, will join the constellation of 24 similar devices in low Earth orbit.
The first stage of the Falcon 9 has previously been used in eight launches. About eight minutes after launch, she automatically descended onto the floating platform Just Read the Instructions (Just read the instructions) in the Atlantic Ocean.
On June 18, SpaceX launched fifty Starlink satellites into space. This is the 49th launch of a group of Internet satellites into orbit since May 2019 as part of this project.

Musk called the timing of the readiness of the Starship rocket for the first launch

News from Perild.com in Telegram. Subscribe to our channel