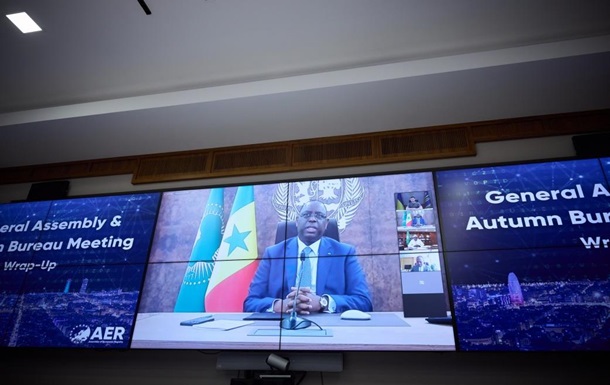 Photo: Press Service of the President of Ukraine
Ukraine intensifies dialogue with all African countries
On behalf of the President, the first regional tour of the Minister of Foreign Affairs in the states of Sub-Saharan Africa is being prepared in the history of Ukraine.
The Ukrainian authorities intend to establish the post of special representative for Africa. This was stated by President Volodymyr Zelensky during a speech at a meeting of the Bureau of the Assembly of the African Union, informs press service of the Ukrainian leader on Monday, May 20.
"I laid the foundation for a new policy of Ukraine towards Africa. It was during my tenure that the first strategy for the development of Ukraine's relations with African states was approved. A dialogue with all countries of the continent will be intensified. A special representative of Ukraine for Africa will also work in the near future," Zelensky said.
According to him, the war against Ukraine unleashed by Russia proved how connected all countries in the world are.
The President said that on his behalf, the first in the history of Ukraine regional tour of the Minister of Foreign Affairs to the states of Sub-Saharan Africa was being prepared.
In addition, Zelensky initiated visits to African countries by representatives of the Verkhovna Rada.
"I invite you to visit our state right now to renew our bilateral relations. And I propose to start preparing – in accordance with our common desire – a large Ukraine-Africa political and economic conference," the president added.
Earlier, Zelensky said that the Russian aggression against Ukraine affected African countries with rising food prices due to blocked grain exports.

News from Perild.com in Telegram. Subscribe to our channel