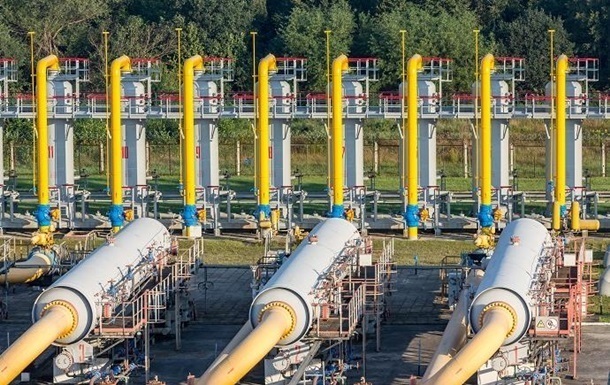 Photo: Ukrtransgaz
Gazprom can increase gas supplies with the help of spare capacity, but does not do this, creating a new gas crisis
Last week, the Russian company sharply reduced gas supplies to Europe and refuses to use free capacity.
Head of the GTS Operator of Ukraine Sergey Makogon in an interview Reuters described how Russian Gazprom is artificially creating a new gas crisis by limiting gas supplies to Europe.
He recalled that Gazprom does not use the available capacity of the Ukrainian GTS, as well as the Yamal-Europe gas pipeline through Poland.
In particular, Ukraine has about 109 million cubic meters of gas per day of free capacity, another 90 million cubic meters per day can be supplied via a gas pipeline through Poland.
Makogon noted that Gazprom does not even use the reserved capacity of the Ukrainian GTS – with 77.2 million cubic meters booked per day on the Sudzha route, it uses only a part of them with current applications or requests for gas in the amount of 41.7 million cubic meters per day.
Makogon rejected Gazprom's assertions about the technical impossibility of diverting flows to Sudzha.
"They are not interested in additional deliveries to Europe. They want to raise gas prices," the head of the GTS is sure.
He also said that Ukraine is now pumping about a billion cubic meters of gas per month into its underground storage facilities in preparation for winter. Gas consumption this year is estimated at about 21 billion cubic meters compared to 29 billion cubic meters last year.
In addition, Makogon recalled that Ukraine is calling on the EU to impose an embargo on Russian gas, but understands that this may have to be done gradually.
"I understand that Europeans are unhappy with higher gas prices and higher prices for gasoline and diesel, but this is nothing compared to the bombing that we feel every day in our cities," he added.
Last week, Gazprom cut gas supplies via Nord Stream 1 by 60%. Because of this, the price of gas in Europe has exceeded $1,500 per thousand cubic meters.
Gazprom also stopped the Turkish Stream gas pipeline for a week.

News from Perild.com in Telegram. Subscribe to our channel