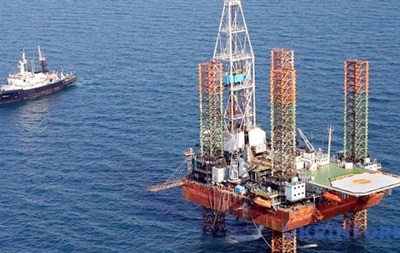 Impact on Russian gas production
The Ukrainian armed forces have attacked drilling rigs that Russia appropriated to itself in the Black Sea.

Ukraine continues to conduct successful operations in the Black Sea. Following the Russian cruiser Moskva and the tugboat Vasily Bekh, drilling rigs stolen by Russia also went to the bottom. As a result of the impact, three drilling platforms were damaged, and production on them has now been stopped.

What is known?
"Three towers were attacked. There were 109 people on them, 21 people have already been evacuated," said Sergey Aksyonov, the Kremlin-appointed so-called "head" of the annexed Crimea.
Ukraine has not officially commented on the situation. But a video has already appeared with the consequences of a strike on the towers.

What are the towers
The oil-producing towers of Chernomorneftegaz, which were attacked, are located on the shelf zone between the coast of the Odessa region and the Crimea. In Ukraine, they are known as "Boyko towers" – they were purchased in Singapore under Energy Minister Yuriy Boyko.
Until 2014, several Ukrainian stationary gas platforms and mobile jack-up drilling rigs were producing there. After the annexation of Crimea, the new Crimean authorities appointed by Moscow announced the "nationalization" of several Ukrainian state-owned enterprises, including Chernomorneftegaz and all its assets.
The Russian side announced the transfer to its ownership of even those towers that were located and extracted fuel on the shelf at a distance from the Crimean coast, outside the so-called territorial sea – a 12-mile zone.
In March 2014, the Russian military took control of self-propelled floating drilling rigs, and in December 2015 they were moved to the territorial waters of Crimea. As Chernomorneftegaz explained at the time, this was done "because of the difficult international situation and the risk of losing vital assets."
In a word, Russia simply stole the towers and carried out mining on them.
In Ukraine, due to the purchase of towers, a criminal case was initiated on suspicion of corruption. In January 2016, the Kyiv Pechersk Court granted the request of the GPU to arrest the so-called "Boyko towers". As stated in the court document, the arrest was imposed within the framework of criminal proceedings, which the Main Investigation Department of the Prosecutor General's Office opened on April 1, 2014.
The case was initiated on the fact that former officials of the Ministry of Energy and Coal Industry, as well as the management of NJSC Naftogaz of Ukraine and SAO Chernomorneftegaz, misappropriated state property on an especially large scale.

Russia scares
Ukraine's attack on the towers of Chernomorneftegaz allegedly "untied the hands of the Russian Federation," said Mikhail Sheremet, the so-called deputy of the State Duma of the Russian Federation from the Republic of Crimea.
"The attack on the towers of Chernomorneftegaz has untied the hands of the Russian Federation, in the near future retaliatory strikes will be inflicted on decision-making centers," the collaborator said.
Before that, it was as if Russia, which had been bombing Ukraine for three months, "had their hands tied."